Building Overview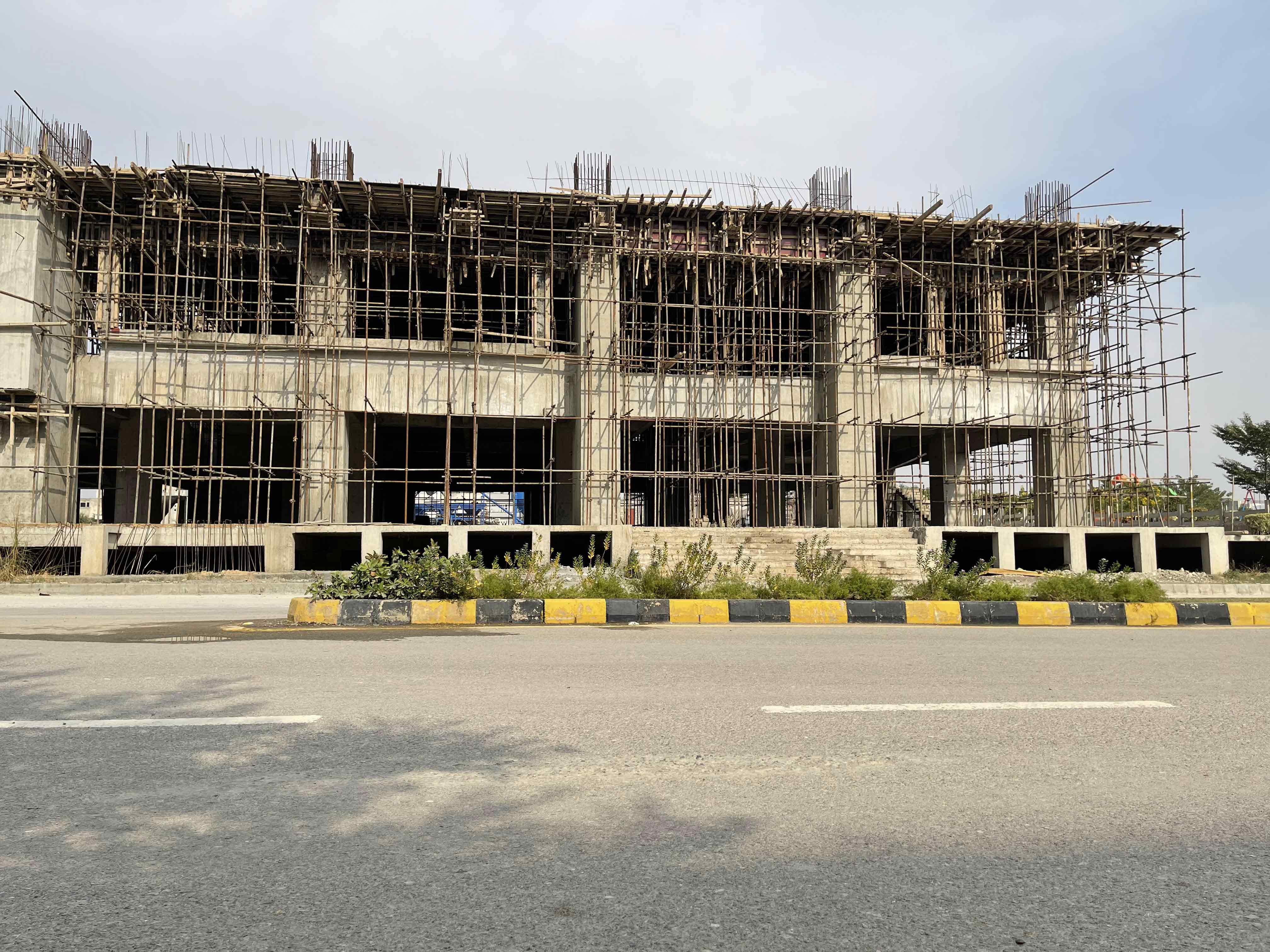 November 3,2021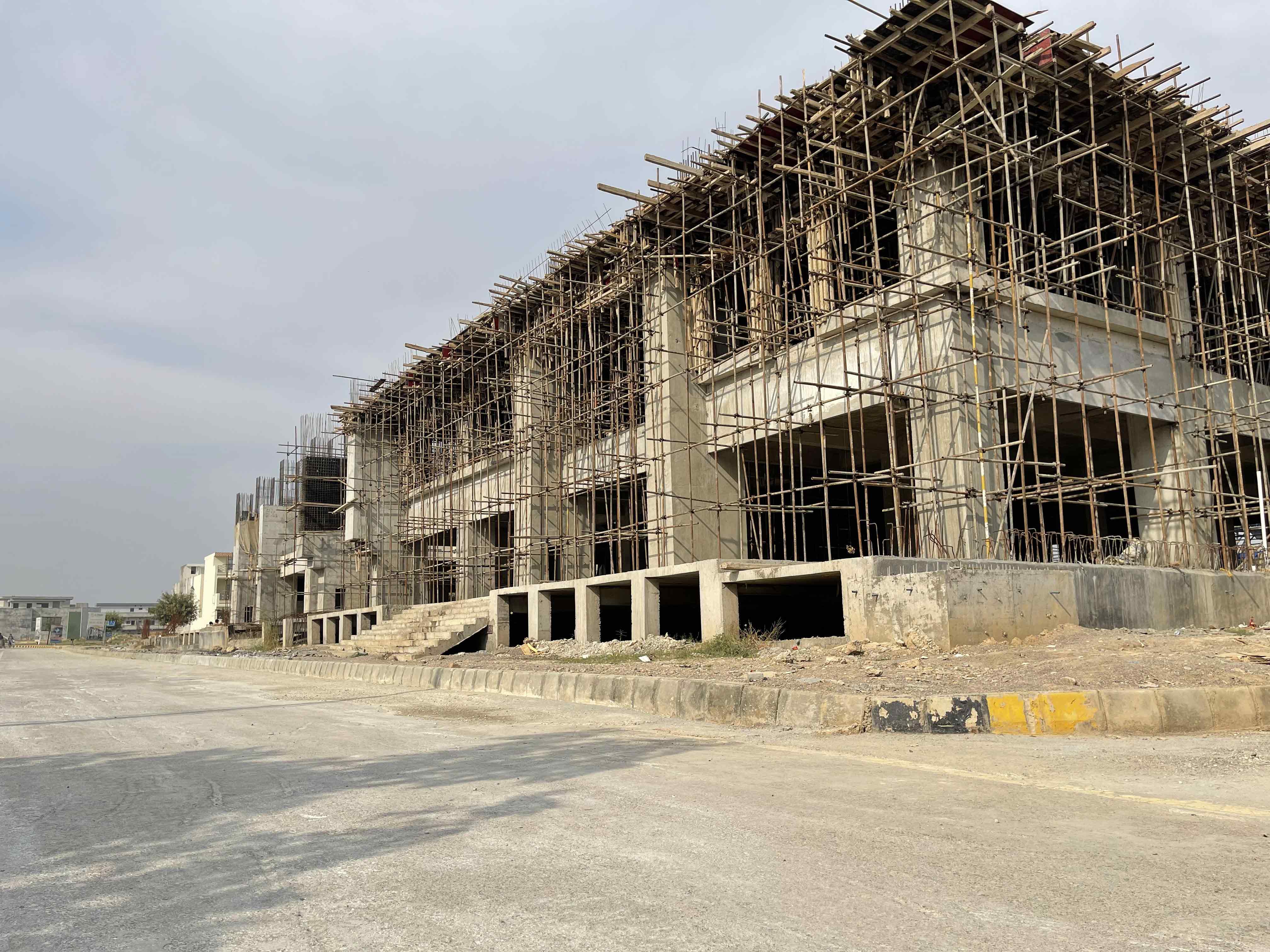 November 3,2021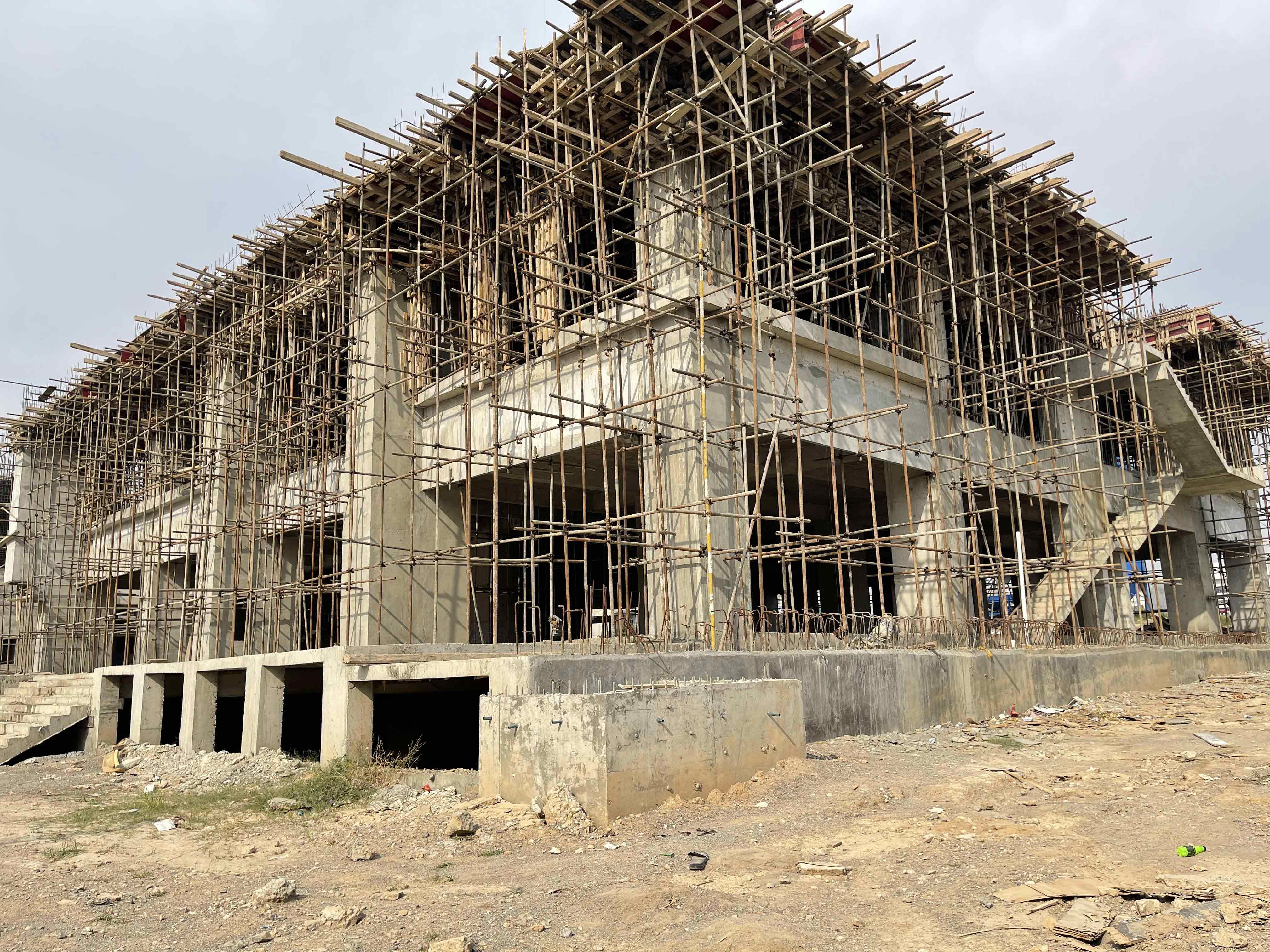 November 3,2021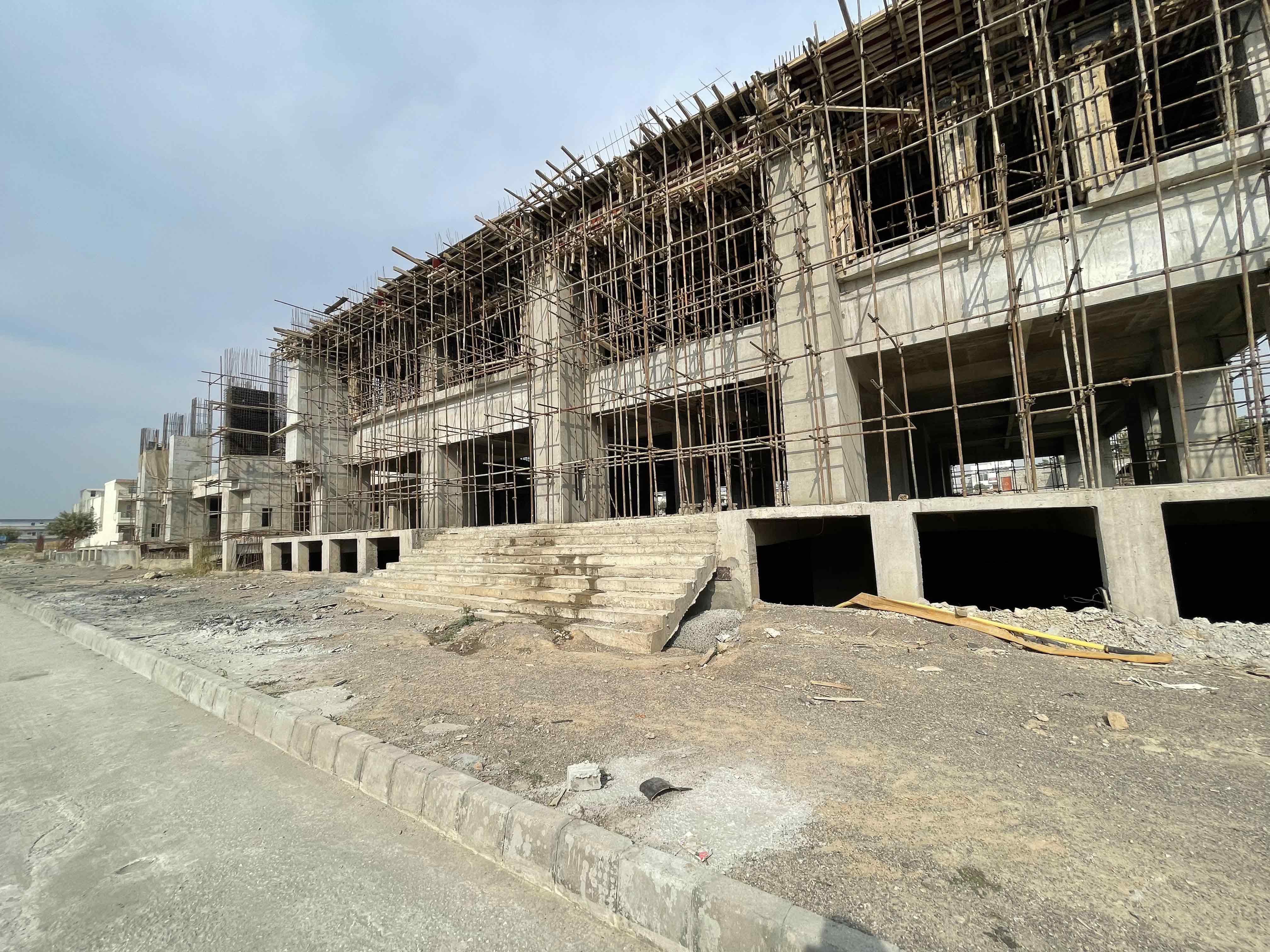 November 3,2021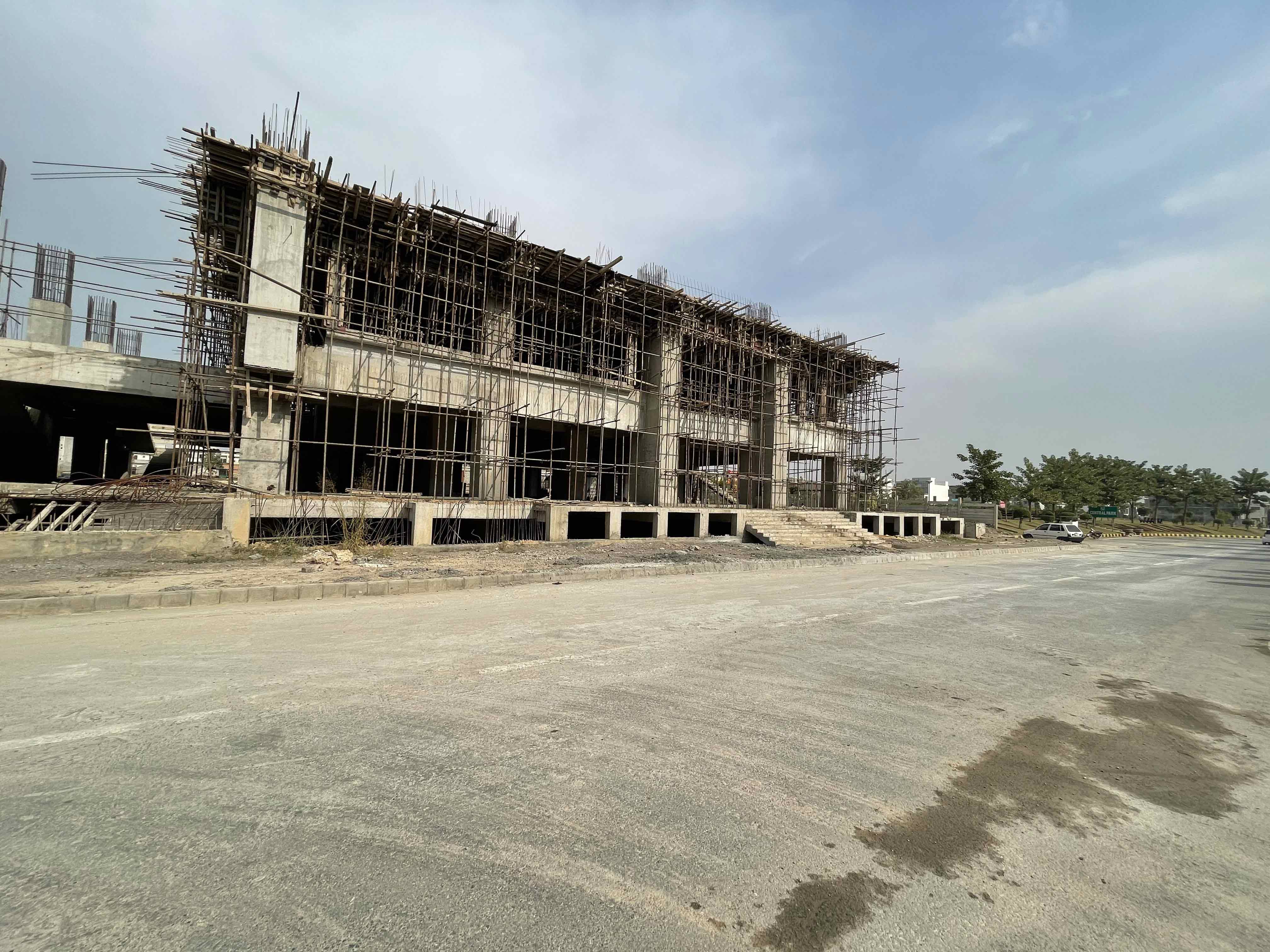 November 3,2021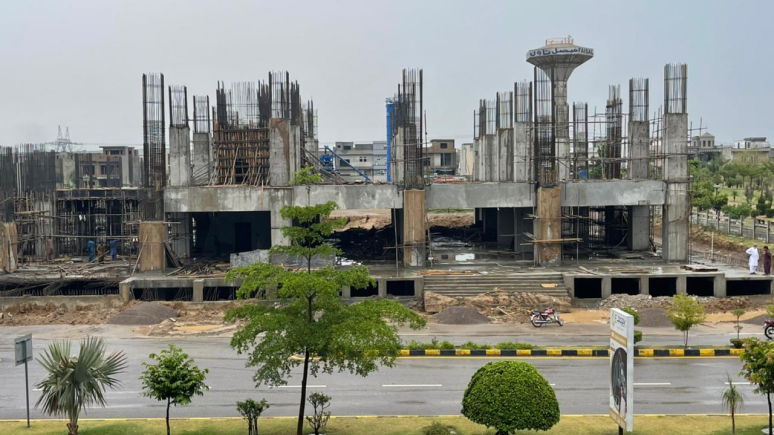 July 5,2021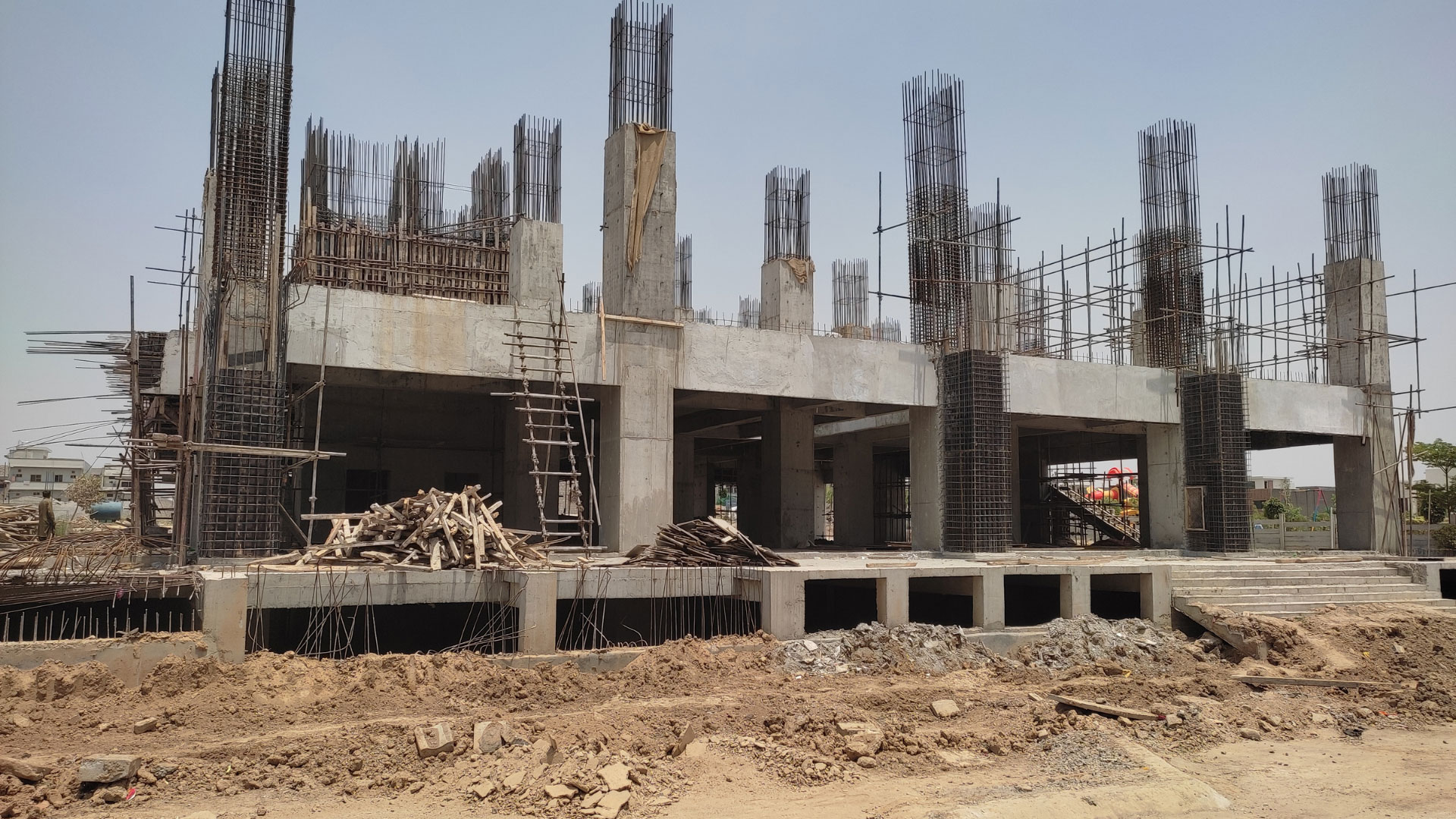 July 5,2021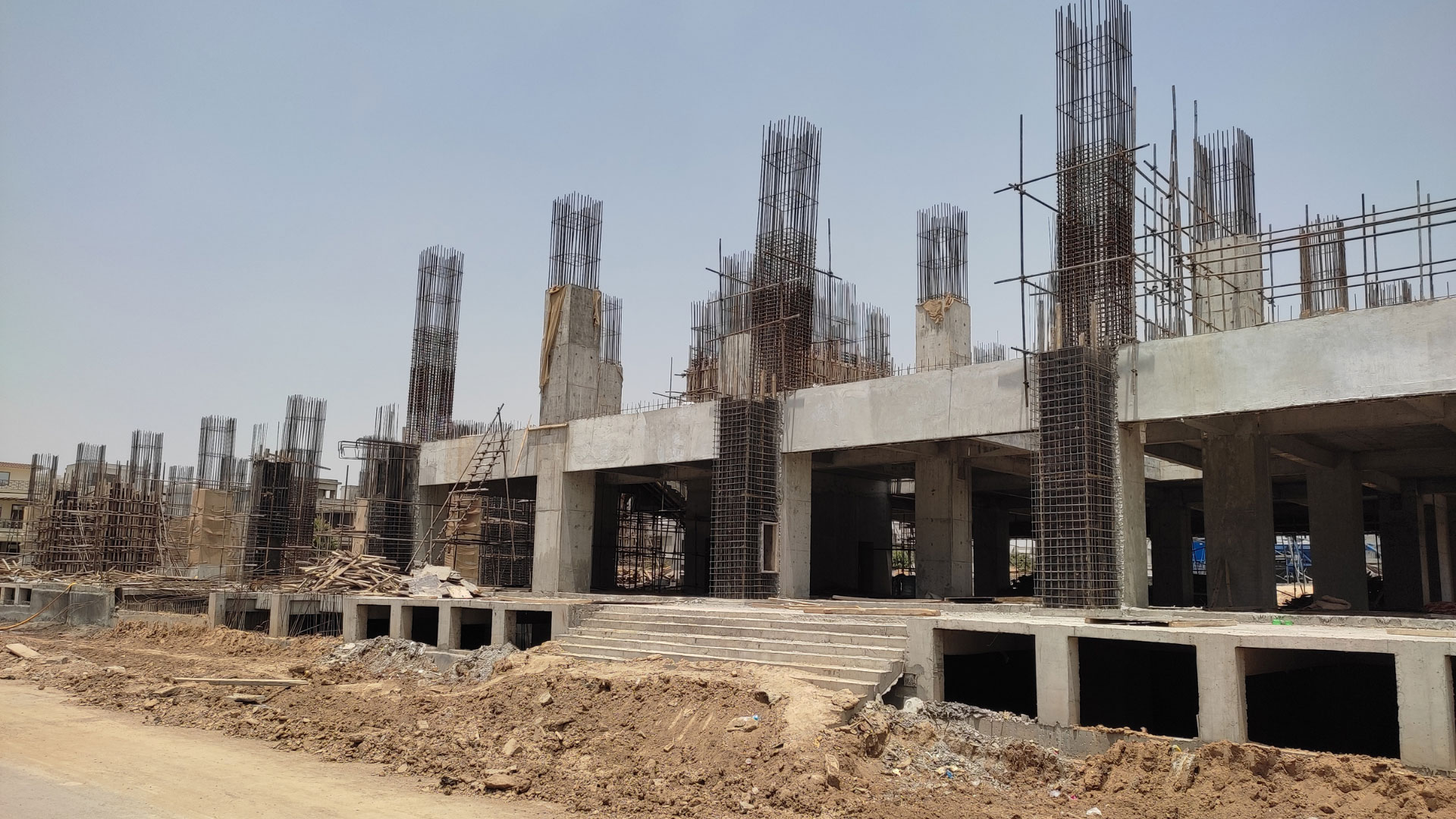 July 5,2021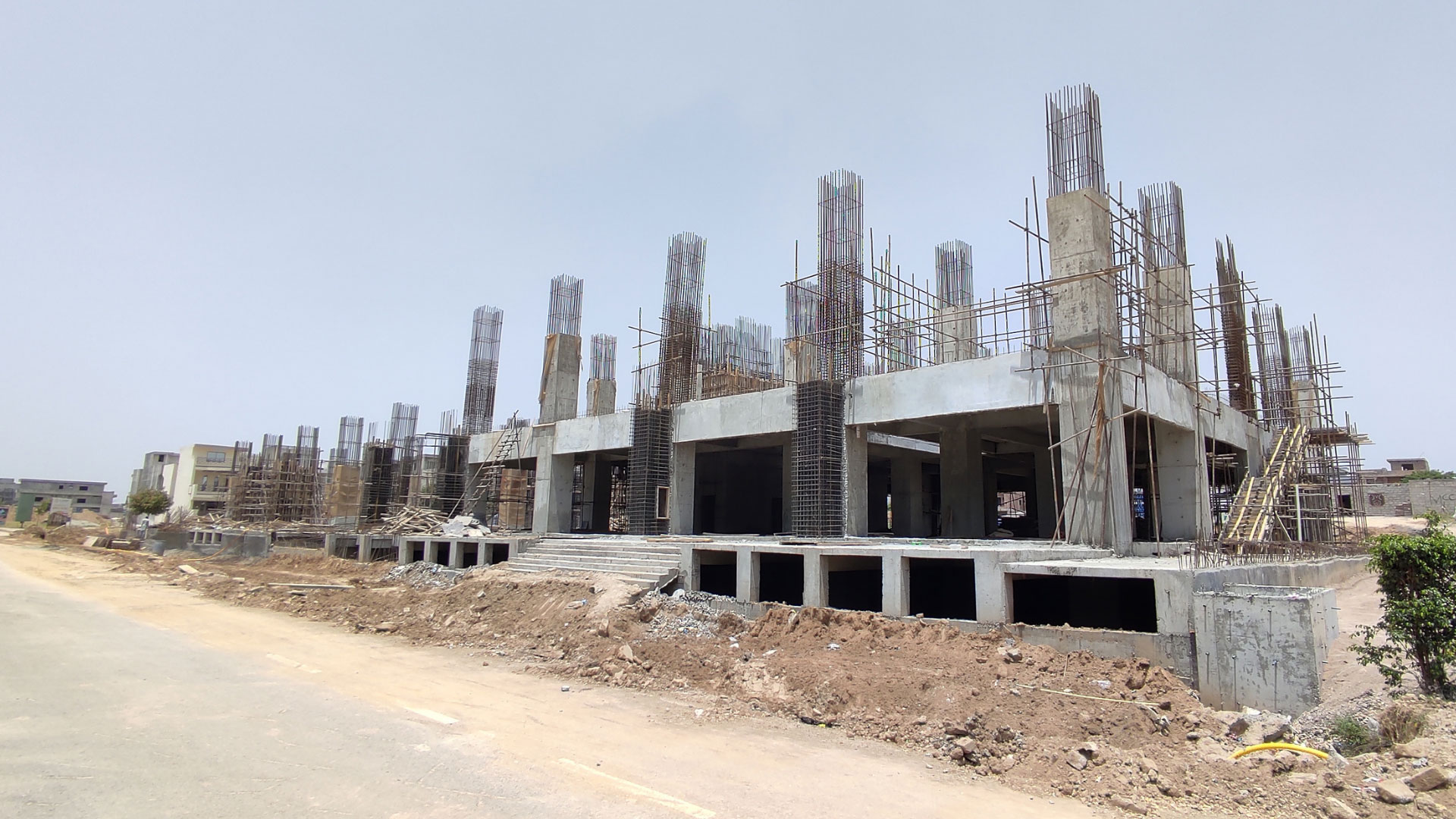 July 5,2021
May 5,2021
May 5,2021
May 5,2021
May 5,2021
Project Start Date: Feburary, 2020
Predicted Completion Date: Dec, 2023
Approvals:
NOC Approved
RDA Approved
Govt. Amnesty Approved
The once distant vision is now becoming a reality. E-Park, a purely residential, luxury project stretching across eight Kanals is positioned at a significantly convenient location of Islamabad. The luxury apartments here are being designed to be earthquake resistant with an incorporated 24/7 Security system. With the completion of this project, a long standing dream of visualizing a S.M.A.R.T living will turn into reality.
The once distant vision is now becoming a reality. E-Park, a purely residential, luxury project stretching across eight Kanals is positioned at a significantly convenient location of Islamabad. The luxury apartments here are being designed to be earthquake resistant with an incorporated 24/7 Security system. With the completion of this project, a long standing dream of visualizing a S.M.A.R.T living will turn into reality.
Developers
of E-Park
Win-Win Marketing & Developers, a real estate marketing company created in 2002 in the federal area, provides independent and impartial services to their customers. With almost two decades of excellence behind it, Win-Win Marketing & Developers is a name that is synonymous with luxury and fine living, also adhering to marvelous opportunities for the business community and entrepreneurs. With a legacy of quality, innovation, and superior planning for the high-end lifestyle market in Pakistan, Win-Win Marketing has cemented itself as one of the leading Real Estate developers in Pakistan.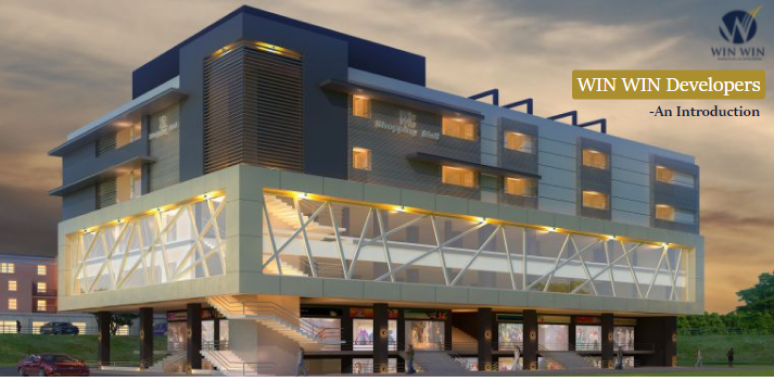 No commission

Direct sales

Trusted & simple
Building Features and Specifications
S.M.A.R.T access
Elegant Architecture
Two basement for dedicated car parking
Coffee shop
Elevators & Cargo lifts
Four side open plot with great views
24 / 7 Security
Huge atriums & sky lights
Separate Gas/Electricity connections
Health Club
Earthquake resistant
Swimming pool on roof top
Electricity backup generators
Ground plus twelve story building
E-Park Luxury Apartment Features
From top-of-line appliances and housewares, ample storage space to on-site parking, the spacious apartments here offer everything you have dreamt of.
It's not just a place for you to live in but also for your friends and guests as it provides them with a comfortable area to stay in and have quality time with you.
A small portion which can be utilized by your in-house employees
A semi-outdoor space is an external extension where you can sit in the fresh air and have some peaceful, relaxing time with your family.
An air conditioning system with a central cooling unit here processes fresh air to give a cooling effect to your lifestyle.
Offering convenience with a walk-in wardrobe inside the bathroom to minimize the hassle and time spent getting dressed.
Prices
2 Bed Apartments
Innovatively designed 2-bedroom apartments varying from 917-1640 Sq. Ft. sizes offer S.M.A.R.T features for each of its residents along with guaranteed privacy and comfort.
Check Apartment Prices
2 Bed Apartments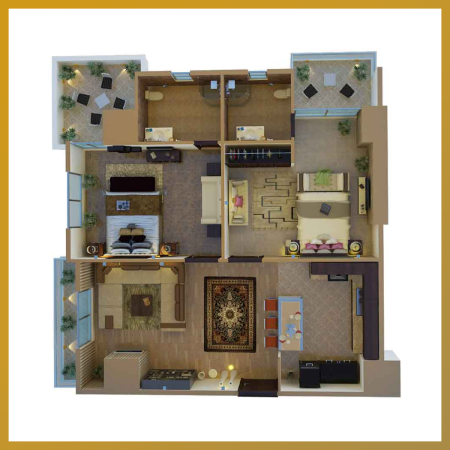 3 Bed Apartments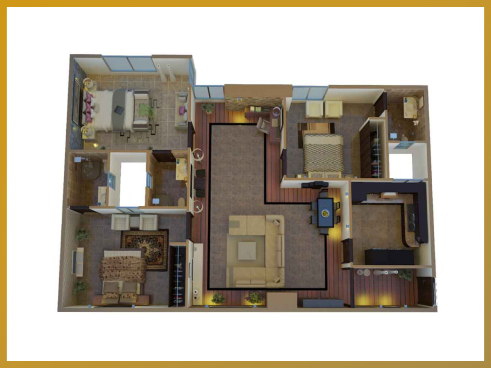 3 Bed Apartments
The spacious 3 bedroom apartments boast an elegant design that will leave you feeling like royalty and have many wonderful amenities such as servant quarter/guest room and balcony.
Check Apartment Prices
4 Bed Apartments
With top-notch amenities and ample storage space, these 4-bed apartments of 3040 sq ft are designed to provide all the luxuries of life one could ever desire.
Check Apartment Prices
4 Bed Apartments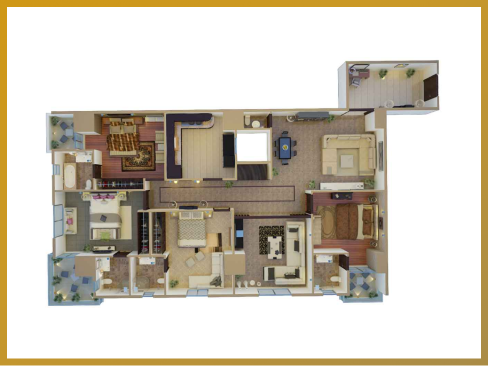 FAQs
Construction will be completed in or before March, 2024.
Following completion of construction and full occupancy, the market value of all units is expected to be PKR 14000-15000/ per sq feet.
After completion of project, rental values are expected to be:
2 bed - 60k - 80k
3 beds - 120k - 150k
4 beds - 150k – 200k
E-Park will secure the client interest through installment agreement signatures and right of possession during the term of the installment agreement. Upon completion of installment payment terms, full title, right, and interest will be documented and conveyed to client from Faysal Town society office.
Prior Developer performance does not indicate the likelihood of late delivery to buyers. Significant landmark projects have adhered to firm projections and delivery schedules. Because the Developer is self-financed with no dependence upon outside funding, absent unforeseeable natural, political, or military events, the Developer anticipates early delivery. Should unanticipated force majeur circumstances or events prevent timely completion, buyers will not be required to commence installment payments.
The project is regarded by experienced real estate and financial experts as a high quality investment from both long- and short-term standpoints.
E-Park features innovative design, engineering, and construction elements, as well as extraordinary facilities, security, and amenities. From the standpoint of square footage and sweeping skyline views, the project is a guarantee of residential luxury living. With construction uniquely managed with two full daily labor shifts (16-18 hours/day), completion and full occupancy are guaranteed to outperform all other projects throughout Islamabad.
If all installment payments are made and buyer(s) perform as per contract, there will be no escalation or upward adjustment of pricing. The total price of the Shop/Apartment as per schedule of payment is based on per Sq. Ft. rate, subject to actual physical measurement of the premises performed upon completion of construction.
If a buyer has booked more than one unit in the project and during the installment payment period wishes to surrender any unit and transfer the amount paid to the unit he/she wishes to continue, a service and recording fee of 15% of the total sale value of the unit will be applied.
Should an applicant/buyer wish to surrender his/her unit or cancels their interest on the basis described above, monies paid will be refunded to the applicant following resale of the unit, less 20% of the total agreed price of unit to cover service and establishment charges. Such refunds will be due to the former buyer upon completion and full occupancy of the project.
The applicant/buyer shall remit full payment of the installments every month before 5th of each month. Late payments will incur a late payment charge levied at the prevailing bank rates and the recission of any purchase price discount recorded at the time of BOOKING. Failure to make timely remittance of principal, interest, fees, or dues of any kind within the specified period provided in any FINAL NOTICE will subject the applicant/buyer to the cancellation of buyer's interest in E-Park, its services, facilities, or amenities from that point forward.
The applicant/buyer will be responsible for all Allotment/Registry expenses, documentation charges and all other ancillary and miscellaneous/agencies as and when required by the Company within the prescribed period. The cost of unit does not include registration charges and legal expenses, electric and meter connection charges. Such charges shall be paid directly by the applicant on demand, and at no instance not later than 30 days from notice of such payment due.
The Company shall be responsible for the maintenance of the project commencing from the date of delivery of the first unit to be occupied in the project. Allotee is liable to pay reasonable maintenance charges at market rates as reasonably determined by the Company.
Yes. Once the project is completed and fully occupied, a Property Owners Association (POA) will be formed to maintain and manage the facilities. The expenses of the maintenance will be covered by a monthly assessment on each commercial and residential unit, with reasonable costs shared on a per-square-foot pro-rata basis.
Yes. Buyer(s) have the option to choose project location/floor and all finishes. Extraordinary finishes (i.e., gold-plated faucets) may result in a reasonable price adjustment at the time of booking.
A Zadem International (Pvt) Ltd. project, Faisal Town, lies at the junction of main communication arteries (motorway, airport & railway) in Islamabad. It is blessed with ideal access from downtown areas of the Twin cities. The project is being executed by a team of trained and highly qualified engineers, consultants, architects, and ancillary staff. Our team is fully competent to translate your visions into reality through commitment, devotion, and hard work with the support and guidance of the industry veterans.
Faisal town is located on main Fateh Jang Road before Motorway M-1 Interchange, and New Islamabad International Airport is only 4 kilometers away from the project.
Management

Faisal Town is a Project of Ch. Abdul Majeed, GM of MPCHS and CEO of ZedEm International Pvt Ltd. He possesses extensive experience & knowledge of the real estate industry. The success of high-value, high-volume projects such as E-11 1&3, F-17, B-17, are testaments to his capability and unparalleled management.

Infrastructure

Faisal Town is one of the most prolific housing societies near New Islamabad International Airport due to its outstanding architecture and development standards in facilities such as underground electricity, wide carpeted well-lit roads, parks, hospitals, schools, community club & security systems.

Motorway

Faisal Town lies adjacent to M-1 (Isb to Peshawar Motorway) and merely a minute away from Tarnol Interchange.

CPEC

Faisal Town is located at a crucial junction of the CPEC route, a $45 Billion multi-governmental project.

Islamabad Int'l Airport

The first greenfield airport in Pakistan to support the landing of the Airbus A380 neighbors the project. It is built on an area of 3,289 acres and will cater to 25 million passengers in the second phase.

Metro

Faisal town also benefits from a 25.6 kilometer long Metro Bus Service linking Peshawar Mor with New Islamabad Airport Metro.
President - Federation of Realtors Pakistan

President - Islamabad Estate Agents Association

President - Traders Welfare Association

Convener Naya Pakistan Housing & Development Committee for Realtors

Member Islamabad Chamber of Commerce Subcommittee for CDA

Sardar Tahir Mehmood

Dear friends,

Thank you all for making us successful at Win Win Associates, Islamabad. Since the commencement of our operation, by the blessings of Almighty and the support of our valued and esteemed clients, we have grown very fast in the Federal Area of Islamabad and its surroundings.

I truly understand the necessary professionalism, commitment, integrity & knowledge required when dealing with the real estate industry. My experience in the industry has allowed me to coach my team with the empathy & capability to ensure your trust, regardless of the volume of your real estate requirements.

We provide independent, impartial, and expert real estate services in the federal area particularly, since 2002. Our range of services is designed to protect the interests of our valued clients against their real estate requirements.

The hard work and commitment from everyone involved at Win Win Associates has firmly established the company as a leading choice in Islamabad. We are able to serve every client in a cost-efficient, timely, highly confidential, and professional manner with no compromise to the quality and no shortcuts to our intensive and detailed search & negotiation process.

My team and I look forward to serving you with a promise for truly professional, impeccable, satisfying, and unmatched service. Your continuing support is highly appreciated.

Thank you.
Location on Map
E - Park , Block -A
Faisal Town, Islamabad
Copyright © 2021 Gharbaar Pvt Ltd. All Rights Reserved.
Powered by Gharbaar.com