A MIX OF SHOPS, OFFICE & CLINIC SPACES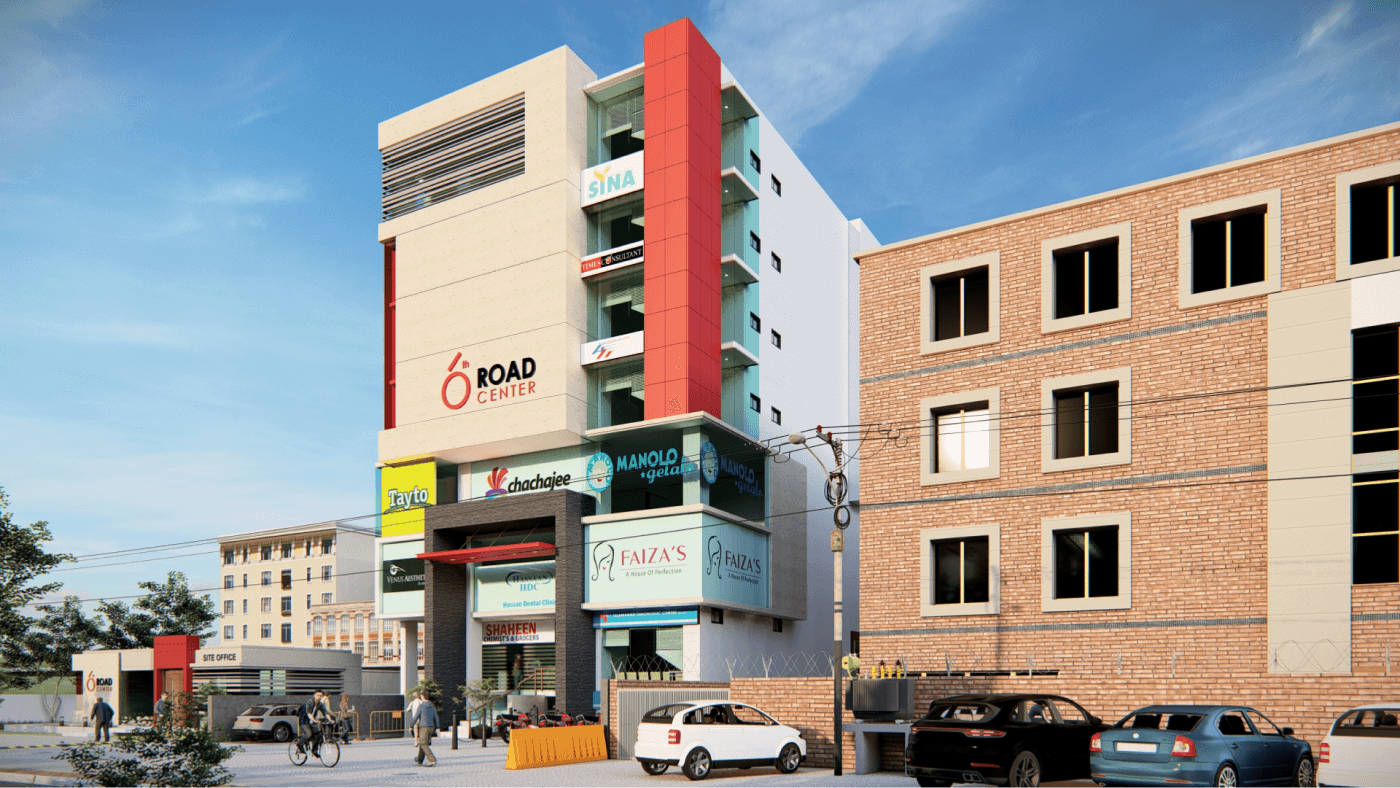 Project Start Date: April, 2021
Predicted Completion Date: February, 2023
Approvals:
NOC Cleared
TMA Approved
Govt. Amnesty Approved
The vision of an economic hub, 6th Road Center, is now turning into reality. With the completion of this project, our clients will be able to reap all their benefits by February 2023. With its 2nd floor designed for Commercial and Retail shops, 3rd & 4th floors solely for Clinics and 5th floor for Offices, 6th Road Center has investors already on board. You don't want to miss the chance to invest in something that will provide you with a lasting income.
The vision of an economic hub, 6th Road Center, is now turning into reality. With the completion of this project, our clients will be able to reap all their benefits by February 2023. With its Lower Ground, Ground, 1st and 2nd Floors designed for commercial and retail shops, 3rd and 4th floor solely for Clinics, 5th and 6th floor solely for offices, 6th Road Center already has some investors on board. You don't want to miss a chance to invest in something that will provide you with a lasting income.
Developers
of 6th Road Center
6th Road Center is a flagship commercial project of Avenue Developers. It's crucial to do your research before you sign on for a project to check if the developers are capable of handling deadlines and managing multiple projects at once. The developers have experience in delivering successful projects on time including several Honda and Suzuki dealerships.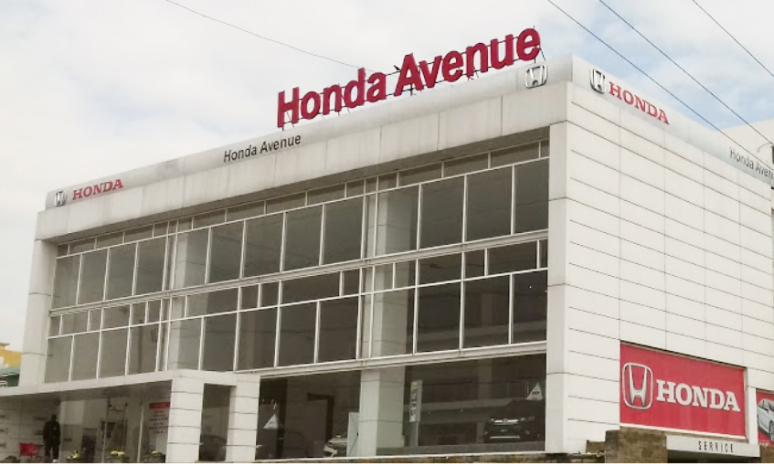 6th Road Center Payment Schedule
Building Features and Specifications
Independent Entrances
Two Passenger Lifts
Heating and Cooling Units
Standby Power Generator
Earthquake Proof Structure
Rooftop Garden
Spacious Parking Floors
24/7 CCTV Security
Kitchenettes with Built-in Ovens in offices
Prices
Shops
The 2nd floor is designated for retail & commercial shops where renowned brands would offer a delightful shopping experience to customers.
LG-2Floors
120 -1243.49 sq. ft.Area
Check Shop Prices
Shops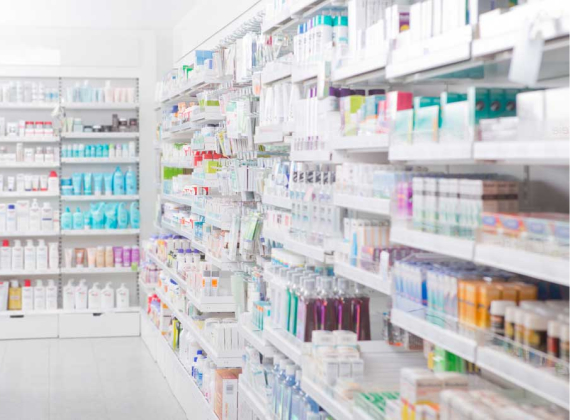 Clinic Spaces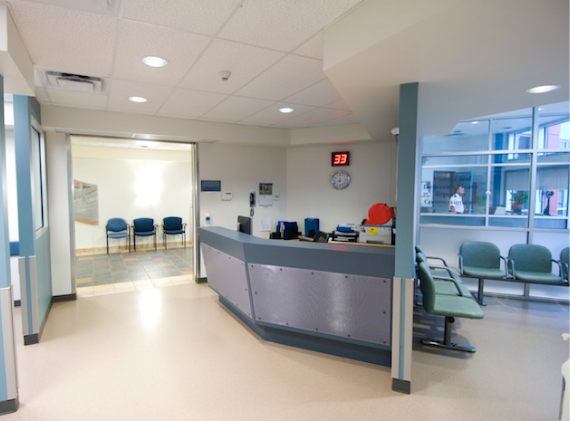 Clinic Spaces
The 3rd & 4th floors are dedicated for customized clinics which are expertly designed spaces with essential amenities.
3&4Floor
230.34 - 626.64 sq. ft.Area
Check Clinic Prices
Office Units
Space for private offices, tailored to your needs, combined with stunning communal spaces and exceptional service.
5Floor
133.34 -1372.2 sq. ft.Area
Check Unit Prices
Office Units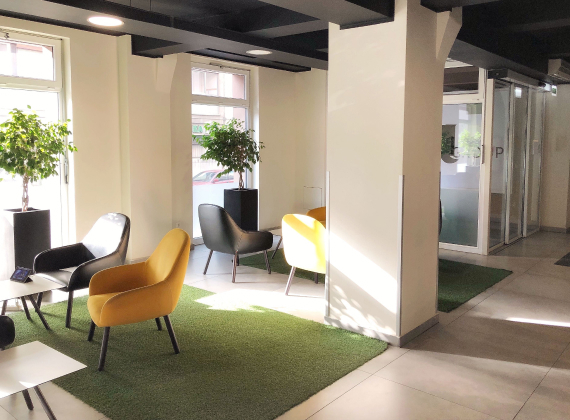 FAQs
Construction will be completed in or before February 2023.
Following completion of construction and full occupancy, the market value is dependent upon the floors as well as the type of the shop.
Here are the anticipated rates according to the type of unit.
Commercial and Retail Shops
Lower ground PKR 65000/ per sq feet.
Ground floor PKR 125,000/ per sq feet.
First-floor PKR 65000/ per sq feet.
2nd floor PKR 45000/ per sq feet.
Clinics
3rd floor PKR 20000/ per sq feet.
4th floor PKR 20000/ per sq feet.
Offices
5th floor PKR 18000/ per sq feet.
6th floor PKR 18000/ per sq feet.
6th road center will secure the client's interest through installment agreement signatures and right of possession during the term of the installment agreement. Upon completion of installment payment terms, full title, right, and interest will be documented and conveyed to the client from Avenue Developers.
Prior Developer performance does not indicate the likelihood of late delivery to buyers. Significant landmark projects have adhered to firm projections and delivery schedules, including Honda Avenue and Honda Express. The Developer is self-financed with no dependence upon outside funding, absent unforeseeable natural, political, or military events, the Developer anticipates early delivery. Should unanticipated force majeure circumstances or events prevent timely completion, buyers will not be required to commence installment payments.
The project is regarded by experienced real estate and financial experts as a high-quality investment from both long- and short-term standpoints.
6th road center features innovative design, engineering, and construction elements, as well as extraordinary facilities, security, and amenities. Just a few minutes away from Holy Family hospital, commercial centers, and Saddar; 6th road center offers a variety of options to invest in including shops, cafes, clinics, and offices, making it an opportunity for the investors to invest in the hub of the city.
If all installment payments are made and buyer(s) perform as per contract, there will be no escalation or upward adjustment of pricing. The total price of the shops and offices as per schedule of payment is based on per Sq. ft. rate, subject to actual physical measurement of the premises performed upon completion of construction.
If a buyer has booked more than one unit in the project and during the installment payment period wishes to surrender any unit and transfer the amount paid to the unit he/she wishes to continue, a service and recording fee of 15% of the total sale value of the unit will be applied.
Should an applicant/buyer wish to surrender his/her unit or cancel his interest on the basis described above, monies paid will be refunded to the applicant following resale of the unit, less 20% of the total agreed price of the unit to cover service and establishment charges. Such refunds will be due to the former buyer upon completion and full occupancy of the project.
The applicant/buyer shall remit full payment of the installments every month before the 5th of each month. Late payments will incur a late payment charge levied at the prevailing bank rates and the recession of any purchase price discount recorded at the time of BOOKING. Failure to make timely remittance of principal, interest, fees, or dues of any kind within the specified period provided in any FINAL NOTICE will subject the applicant/buyer to the cancellation of buyer's interest in 6th Road Center, its services, facilities, or amenities from that point forward.
The applicant/buyer will be responsible for all Allotment/Registry expenses, documentation charges, and all other ancillary and miscellaneous/agencies as and when required by the Company within the prescribed period. The cost of the unit does not include registration charges and legal expenses, electric and meter connection charges. Such charges shall be paid directly by the applicant on demand, and at no instance not later than 30 days from notice of such payment due.
The Company shall be responsible for the maintenance of the project commencing from the date of delivery of the first unit to be occupied in the project. Allottees are liable to pay reasonable maintenance charges at market rates as reasonably determined by the Company.
Yes. Once the project is completed and fully occupied, a Property Owners Association (POA) will be formed to maintain and manage the facilities. The expenses of the maintenance will be covered by a monthly assessment on each unit, with reasonable costs shared on a per-square-foot pro-rata basis.
6th Road is a commercial district of Rawalpindi - the Garrison City of Pakistan. 6th Road in itself features a number of commercial centers including Dubai Plaza which is a hub of technology-related accessories. Dubai Plaza is proof of the success of commercial and business activities on 6th Road.
It is also conveniently located near important landmarks including Holy Family Hospital, Metro Bus Station, Commercial Market, Satellite Town and Saddar.
Commercial Market:

Adjacent to 6th Road is "Commercial Market" which again is a busy and bustling place for customers. It is home to different commercial outlets.

Metro Bus:

6th Road has a dedicated Metro Bus Stop. This makes it very easy and convenient to travel from 6th Road to other parts of Rawalpindi/Islamabad.

Satellite Town:

Satellite town is a meticulously planned residential area that is growing in terms of population, economy, and urban development.

Holy Family Hospital:

6th Road is ideally located near Holy Family Hospital. This makes 6th Road an ideal place for Doctors to setup their private clinics.
Saim Bin Saeed -

CEO of Honda Express, Jhelum

"Our goal is to move forward in the construction industry with innovation and better management. We are here to provide our customers the ease of doing business with comfort while sitting in the heart of twin cities. Our customer's highest satisfaction and best value against money is our prime objective."

Fahad Bin Saeed -

CEO Honda Avenue, Islamabad

"For over 15 years, we have been committed to providing quality services and well-accepted products to our customers. Our Clients have faith in us and are ready to see us in a diversified business. Most of all, we always ensure our dedication and responsibility to our clients. We are highest quality committed to deliver this new project with the time limitation."
Location on Map
6th Road Center
Satellite Town, Rawalpindi
Copyright © 2021 Gharbaar Pvt Ltd. All Rights Reserved.
Made with in San Francisco