Introducing The

Gharbaar.com

Team
Experts in their field
Our team of property specialists has a successful track record of helping thousands of investors build strong and viable property portfolios in Pakistan.
Our professional team of specialists assists investors in identifying, structuring, acquiring, and managing top-performing properties. When members choose to work with us, they have the confidence of knowing that they are collaborating with a professional team that has created substantial wealth.
Our team consists of:
Property investment strategists
Chartered accountants and tax accountants
Trust attorneys
Financing strategists
Financial planners (authorized and accredited financial advisers)
Real estate agents
CEO and Founder of Gharbaar.com
Taimoor Liaquat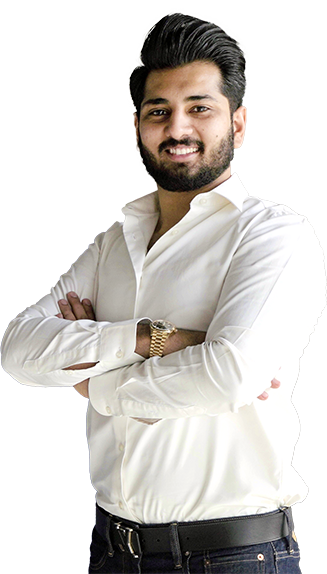 Usman
Chief Financial Officer
BCom, BCom Hons, CA (SA), ACMA, CIA, LLM
Usman is an experienced financial director with a diverse background in both finance and property development. He has held positions as Director of Property & Finance for internationally owned group companies, specializing mainly on commercial properties but also including residential buildings from time to time; he was Financial Director at one such developer who specialized primarily in developing new housing estates across UAE.
His expertise includes not only accountancy skills like bookkeeping/accounts payable management etc., which are necessary when running any business into the ground--but estate agent registration too! Kiran
National Sales Manager
Kiran is a driven entrepreneur who has achieved both an undergraduate degree and master's from international universities. Her entrepreneurial spirit led her to want the best options for clients, so she studied hard in order reach that goal!
As a Property Investment Strategist, she has gained hands-on experience in the property market from different perspectives. She is passionate about working with clients to help them achieve their investment goals by focusing on sales strategies. Ehtesham Ijaz
General Manager of
New Developments
He was the founding shareholder and managing director of Skyscrapers LLC, as well as the founding shareholder of Brand Sync. He is the general manager of the Gharbaar Group's New Developments division. The New Developments division works with property developers, investors, and financiers to secure new projects and structure the best investment opportunities for the Gharbaar investor.
Ehtesham has 15 years of experience in the property arena. His vast store of property-related knowledge and business acumen has been recognized with various awards for business and entrepreneurship.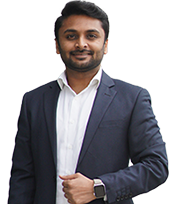 Atif Bilal Malik
New Developments
Project Coordinator
Atif has been an integral part of Gharbaar since he joined as a student in 2011. His role within the company changed from coordinator to Head of Operations for investor relations before transitioning into his current managerial position, which includes coordinating various divisions with one goal: providing investors top-notch service and performance on every transaction they undertake together!
In October 2011 Atif celebrated 10 years working at Gharbaar. Raja Shujaat
General Manager of Property Portfolio Planning
Shujaat is a top thinker and developer in the financial industry. He heads up Gharbaar.com Management, where he provides investment plans for property investors to ensure they are on track with their investments strategy - no matter if it's traditional or real estate-based!
He was offered an opportunity to assist in opening and operating the Gulberg Greens branch in March 2017 where he and his colleagues service the Islamabad-based investors with regards to structuring property portfolios as well as meeting their fiduciary needs. In October 2019, he was nominated to become the team leader to assist the National Sales Manager and in January 2020 became the General Manager of Property Portfolio Planning.