Risks of investing under development projects?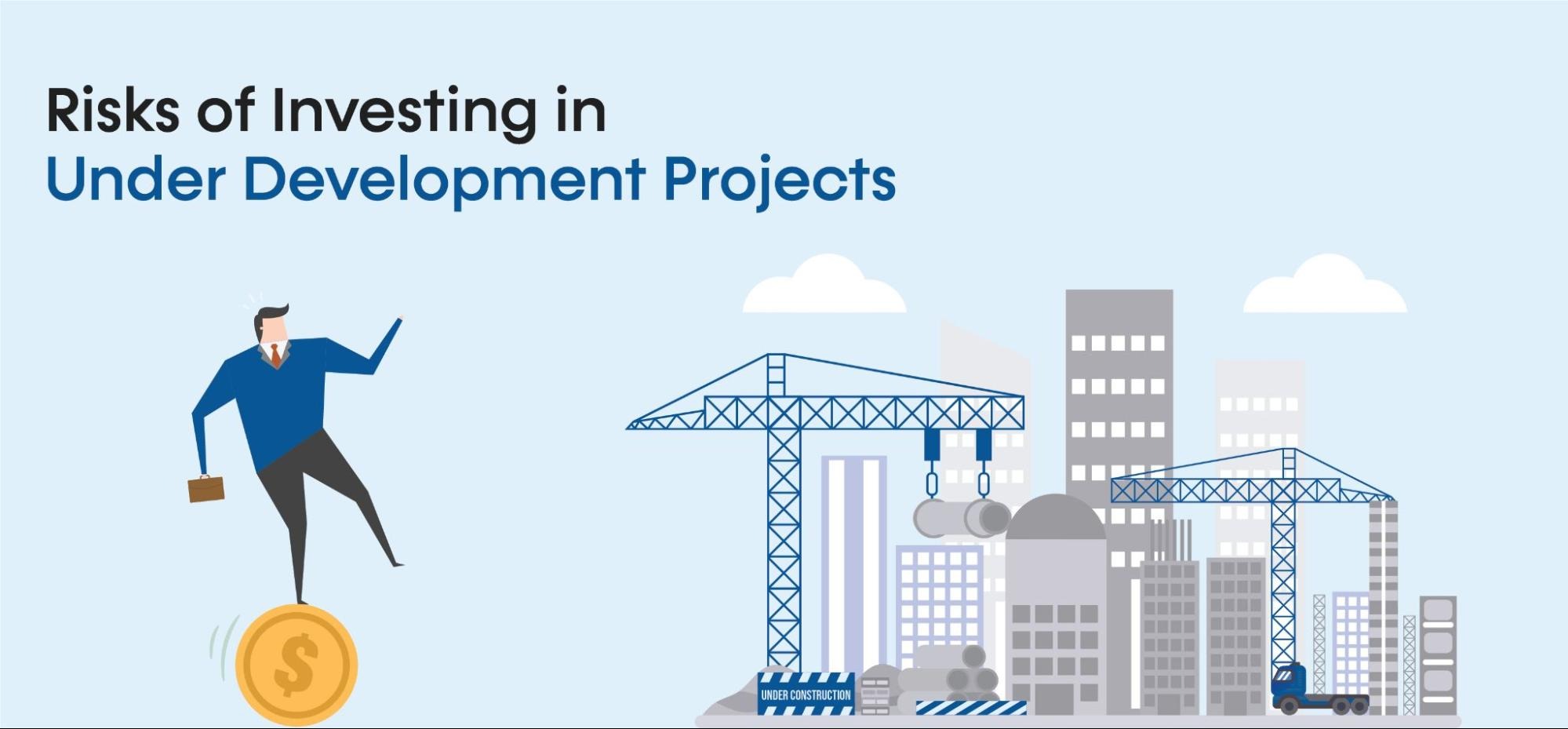 In our last post we identified the benefits of investing in an underdevelopment real estate project while giving a cursory reference to the associated risks. We maintain that these risks can be overcome with background research and due diligence. Nonetheless, it is important that we identify these risks for you so that you exactly know how to overcome these. There are primarily three risks associated with investments in an underdevelopment real estate projects i.e. 1) Possession delays, 2) Legal issues, and 3) Non-fulfilment of commitments.
Possession Delays
In Pakistan real estate sector, delays in construction and delivery are not uncommon. Rather, if you look around, you'll find greater number of delayed projects compared to those delivered within promised timelines. Such delays are generally attributed to legal issues, liaison with the local administration, non-availability of associated materials and human resource etc. The list of these so-called reasons can go on to include the domestic and even the global political situations.
However, a professional, experienced and credible developer foresees the problems that the project is likely to face and has experts to have these issues addressed well in time without waiting for the problem to surface first and then starting to look for available remedies. Once a project faces possession delays, it negatively impacts the investments made by various individuals and groups.
As investors sense delays and feel that the developer is unlikely to overcome these in a timely manner, they tend to cut their losses by liquidating their investments and moving elsewhere. This causes an increase in supply, reduction in demand, and brings down the scope of profit for other naïve buyers and investors. Consequently forcing them to either sell at a loss or holding on to their investments for a longer duration to see any significant Returns on Investment (ROI).
Legal Issues
The federal and provincial governments have laid out clear rules that govern residential and commercial real estate development projects. Local development authorities like CDA, RDA, LDA, KDA etc. are the watchdogs that ensure their implementation. However, certain developers would market projects, sell units and initiate development work without following the due process.
Since none of these watchdogs have the ability to keep a constant watch on all the developmental projects being carried out in their areas of responsibility, such activity can progress unnoticed for a certain period of time. But definitely not forever!
Once the irregularities and violations are observed, the local authorities come hard upon the violators and we have even seen examples where judiciary has ordered demolition of buildings where people had even started living (e.g. Karachi's Nasla Tower). Short of such doomsday scenario, in case of non-approval of layout plan and non-adherence to development authorities' bye-laws etc. can also result in penalties which would inevitably lead to development and possession delays.
Non-fulfilment of Commitments
Once you choose to invest in an underdevelopment project, you would only see a big patch of land (project site), the foundation of a building, or an under-construction structure depending upon the stage of development you decide to invest in a project. Meanwhile, you will be presented with a brochure or a model unit that is essentially designed to impress and elevate your expectations of the outcome.
While these glossy brochures and tastefully furnished model units convince you to invest, you must be prepared that the delivered property may fall short of your expectations and developers' promises and commitments. When the quality of the delivered unit fails to match the commitments and expectations, the end result could be a disappointment and potential financial loss.
Conclusion
Eventually, it all boils down to the credibility of a developer and your background research on its previous projects. A developer who is in the game for long and intends to keep it that way would never forsake its credibility for petty gains. While you may be investing in one or two of their units, the developer's on credibility is a stake with every project it undertakes. If a credible developer fails to deliver on the commitments and ends up falling short on expectations, the prospects of its future projects would also be at stake. So simply by doing your research and investing in a credible developer's project, you can overcome all the challenges of investing in an underdevelopment project while also benefitting from all the opportunities that such projects offer.

Possession delays
Legal issues
Non-fulfillment of commitments
If you are looking at buying a unit to rent out, you are perhaps at the highest risk because rental yields are not more than 0.5-0.8 percent.
In the case of a new project, the layout plan should have been approved by municipal authorities. An occupancy certificate from the competent authority should be obtained before handing over the property. If this has not been obtained, there is a risk of the property getting demolished. There may also be penalties under building bye-laws in that area.
It's advisable for buyers to choose the right location. See that there are proper roads leading up to the project, enough shops for daily needs, and that schools and hospitals are close by. Most importantly, check the distance to your workplace (offices will not remain shut forever) and the mode of transport available.
"If you are an end-user, don't buy into futuristic no-man's locations. Make sure you visit the project site not only during the day but also at night to see how many lights are on. This will give you a fair idea as to the number of people who inhabit a place,".