What is Residential Real Estate and it's types?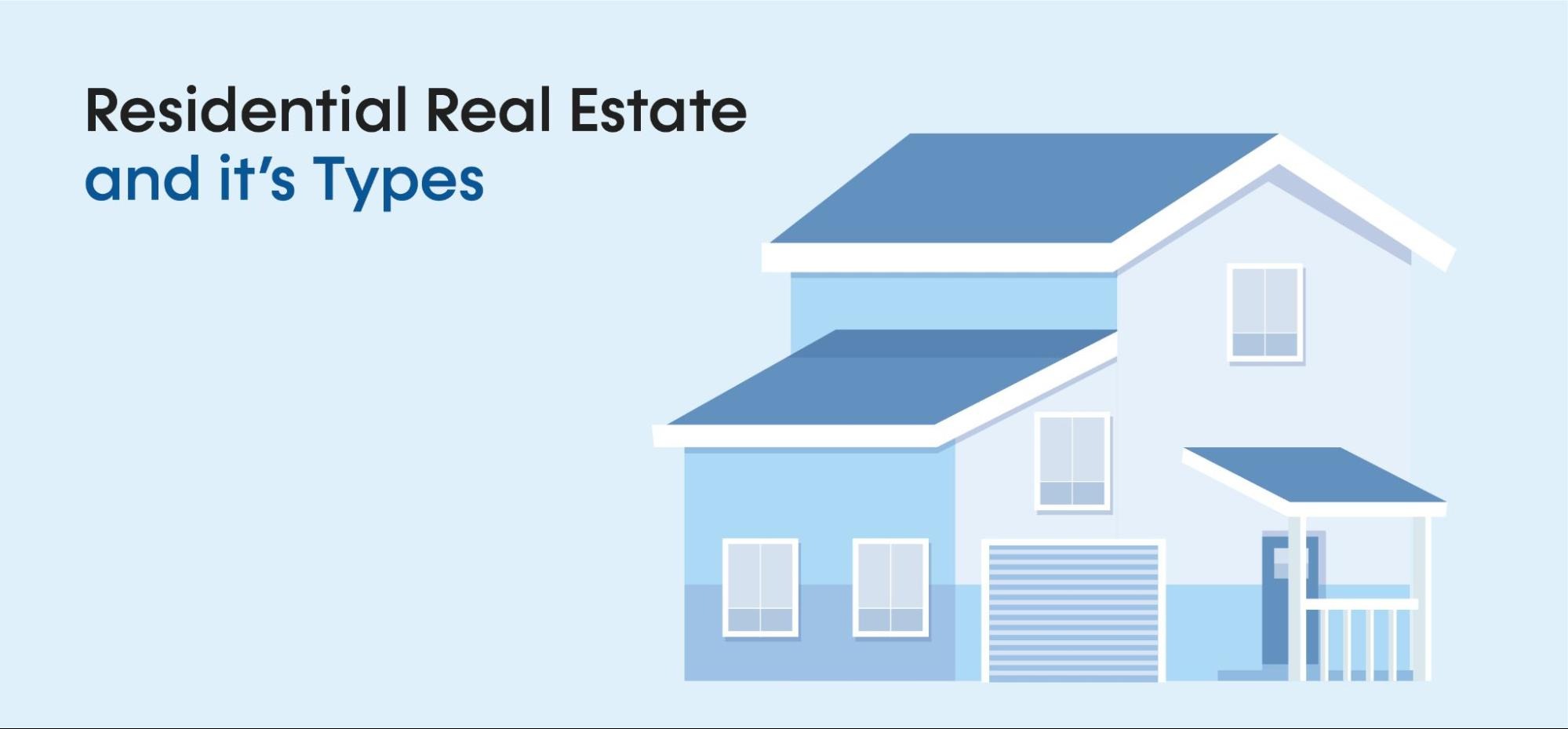 Residential real estate is any property that is meant for living purposes. Its various types can include residential plots, built houses, villas and bungalows, townhouses, farmhouses (this would be a hybrid of residential and commercial property), and apartments. If you buy a residential property and rent it out, it does not mean that it has become a commercial property. While this might sound very basic but it is important to spell out what each offers.
Residential plot
A residential plot is a piece of land where you can legally build a house for accommodation. It doesn't matter whether you occupy the house yourself or rent it out.
A house, bungalow, villa or townhouse
A house, bungalow, villa or townhouse is a building that has been constructed over a residential plot with due consideration for living arrangements.
Farmhouses
While farmhouses are seen as more exotic living options, they are generally built around much larger lands. The idea is to have a huge land available for agricultural and livestock purposes either for a self-sustained lifestyle or selling the produce for economic gains. In some cases people use these farmhouses as vacation homes where they regularly or infrequently visit to spend some time away from the city's hustle and bustle to relax and enjoy their own fresh and healthy produce. These properties are also used for rental purposes and are rented out for short term periods like days and weeks, making them a hybrid of residential and commercial properties.
Apartments
Apartments are comparatively a more contemporary style of living that was adopted only in the last century. At its root, the idea evolved to cater for expanding population without having to move away from the city centers. This is also known as vertical living. Since it enables accommodation of greater number of people in smaller areas, this style of living enables the residents to live closer to the city centers at a lower cost since they choose to sacrifice their so-called independent living for convenience. Modern day apartments have even catered for traditional shortcomings of vertical living through terraces and balconies, rooftop and indoor community areas, elevators, and common washing facilities etc.
There is a further distinction within apartments based on what kind of buildings they are based in i.e. semi-residential and purely residential buildings. The semi-residential buildings feature shops, offices and residential apartment while the purely residential buildings only feature residential apartments.
A rundown of these four types of residential properties is like stating the obvious but a little repetition is important when it comes to learning, unlearning and relearning.