Benefits of investing in under development projects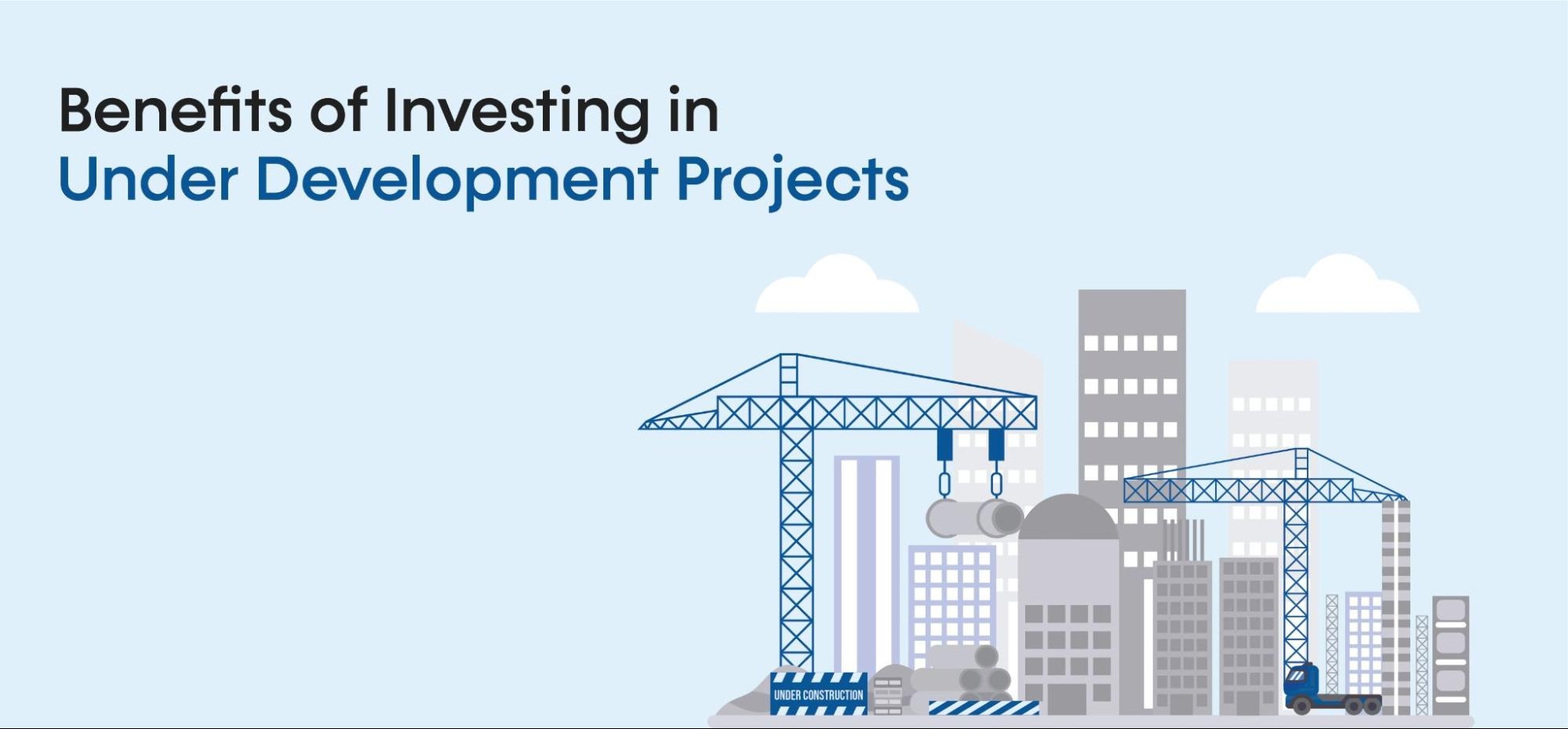 The previous post briefly discussed the advantages and disadvantages of investing in an underdevelopment vs. a ready project. This post solely focuses on the benefits of investing in underdevelopment real estate projects. As has been highlighted earlier, under development projects offer lower costs, convenient payment plans, higher Return on Investment (ROI), freedom to select from multiple options and certain room for modifications. Let's discuss the specifics of each in greater detail.
Lower Cost
The under development projects are always priced below the comparable ready to move-in properties. This is essentially because of the fact that an investor is assuming the risk of investing in a project that is yet to complete and offer possession.
Convenient Payment Plans
To make up for the investor's assumption of associated risks with completion of the project, developers offer convenient payment plans which generally require 10-25% down payment of the total price and the remaining amount is to be paid over a period of 1-4 years under the prevailing offers available in the market. This enables both people with humble savings and high earnings to only invest a limited capital towards acquiring real estate asset and paying for the asset in monthly or quarterly instalments.
While it is understandable for people with limited savings and income to avail such options, it also makes sense for people with relatively higher incomes and available capital to invest. This allows the latter to invest only a chunk of their savings in lieu of down payment and pay for the rest in instalments while reserving their remaining capital for investment opportunities other than real estate (or even investments in multiple real estate projects instead of placing all eggs in one basket).

Higher ROI
Since an investor or buyer has already acquired a unit at lower cost (because of it being underdevelopment), by the time a project completes such a person can already sell the same to people who are looking for safe investments or ready to move-in options. Your due-diligence, background research, investment (although in smaller manageable, affordable and convenient chunks), and patience would offer you immediate returns from people who cannot follow the same approach and are looking to buy into something that the can see on ground or can move into immediately. This is why the prices of any new project are the lowest at the time of its announcement and increase each development milestones e.g. ground-breaking, excavation, laying of foundations and standard slab, and finishing etc.
For reference, you can view initial price offerings of literally any real estate project once it was under development and compare it with the price it was being sold at after completion – the difference would be stark and be called your capital gain.
Freedom to Select
There is certainly no match between the availability of options to choose from in an underdevelopment project vs. a ready to move-in unit. For the latter, the supply will always be limited and thereby restrict your freedom to choose from – besides also driving the prices higher.
Consider this scenario. You want to buy a unit in a ready to move-in building, you have the required capital, you like the location, and everything is perfect; but you don't have the option to choose a unit with a terrace or balcony that you have always desired but you cannot buy that for such units are not up for sale!
With an underdevelopment project, you can actually assess if like the apartment (or shop or any other unit for that matter) you wish to buy, does the unit tick all the boxes, is it on the floor you prefer, does it receive enough sunlight, does it have a terrace or maybe a garden. Some of these preferences like terraces are especially gaining prominence in the pandemic and post-pandemic times.
Room for Modifications
Not all, but most of the underdevelopment projects would have room to cater for minor modifications according to the user requirements or preferences. There will still be structural limitations and you may not be able to completely go beyond those limitations but adjustments like expanding your lounge and reducing your drawing room, different cupboard styles and layout, your preferred washroom and kitchen fixtures, lighting positions, windows/ doors styles are few of the various things that you can still change as per your preference in an underdevelopment project.
In some cases, it might incur you additional costs but mostly it can be adjusted within the earmarked budget for these items. Moreover, if you were to have these items and fixtures changed in a ready to move-in property; it would cost much more, render your pulled out items useless, risks damage to the unit, and could render your property unfit for occupation for weeks or months as the required upgrades take place.
Conclusion
Provided you do your background research into the location, legal status, and credibility of the developers, and don't need a property to move in immediately; buying in an underdevelopment project is most advisable given lower costs, convenient payment plans, higher ROI, freedom to select and scope for modifications.