Difference between under development projects and ready projects?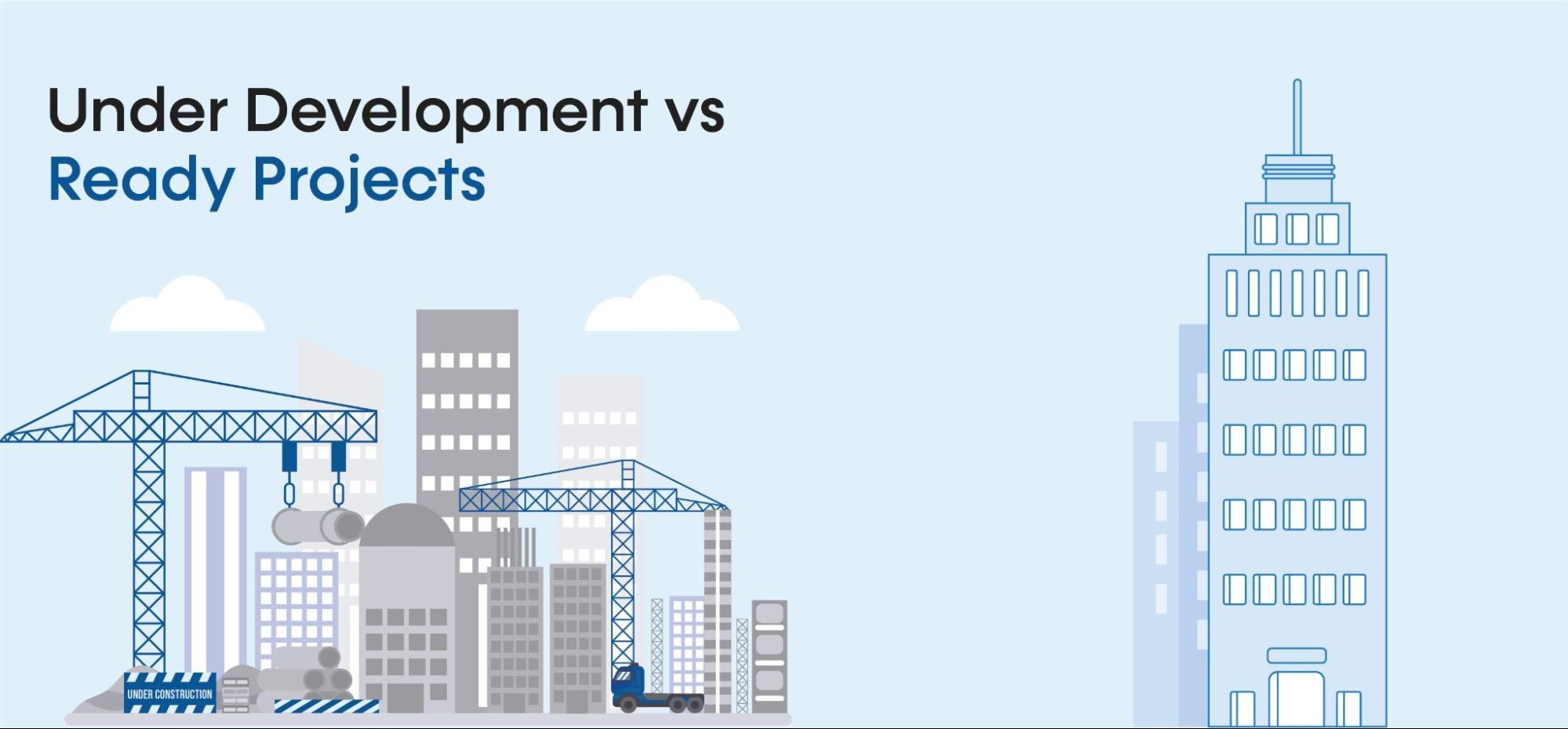 As the name suggests, under development projects are in different stages of construction (land acquisition, excavation, different stages of construction, or finishing etc.). On the other hand, ready projects are generally available for immediate possession. The table below enumerates the differences before we go into the details of these.
Under-development Projects
From an investment and wealth-building point of view, under-development projects offer the best investment opportunity. This is primarily because of the lower cost and convenient payment plan which is generally spread over several years or months – removing the high capital barriers from real estate investments. A renowned money guru and the author of "Rich Dad Poor Dad," Robert Kiyosaki, writes that if everyone knows about an investment opportunity; it's already too late to invest. Rather, it is time to move out of that investment.
The higher Return on Investment (ROI) on under-development projects is associated with the risks that an investor or buyer takes by putting money into a project that is yet to rise off the ground. An informed investor would overcome all of the cons of investing in such a project through research and knowledge about the track record and credibility of the developers behind a project.
Moreover, the under-development projects offer the buyer/ investor freedom to choose from a wide inventory of units be it shops, apartments, or houses. Likewise, in some cases, the buyer would also have the freedom to have the unit modified to their liking (of course there will still be certain structural limitations).
Ready Projects
Unless a ready project is up for sale at a dirt-cheap price, there is very little incentive for an investor to invest in such an option. This is primarily because ready projects carry a higher price tag, their prices have already gone up to a considerable degree, the margins for reselling with capital gains are limited and the high capital investment would be prohibitive.
Pros and Cons of Ready Projects
Ready projects make more sense for buyers looking to use the property for themselves or rent it out to generate passive income. In this case, the buyer is paying for what can be seen and inspected. However, there will be limitations in terms of inventory that a buyer can choose from and limitations on the degree to which the unit can be modified.
How to benefit from ready projects?
In order to make such a purchase profitable, the buyer will need to hold the property for a longer duration to see any substantial ROI and capital gains. Ready projects are for people who are looking for "safe investment options" and are unwilling to carry out due diligence and research required for under-development projects.
Conclusion
For an investor, the under-development projects offer the greatest value and return for investment provided they overcome the risks and challenges through solid background research and due diligence. The necessary homework will favourably improve the risk-reward ratio in this case.
Ready projects on the other hand make perfect sense for someone who has the full required capital available, is looking to move into the property, or rent it out. From an investment point of view, such projects present lower risks and lower rewards.