MODULE 4: Money,
Lesson 9
10 Types of Real Estate to Make Money
Adnan Ul Haq
Module 4:
Money
10 Types of Real Estate to Make Money
Adnan Ul Haq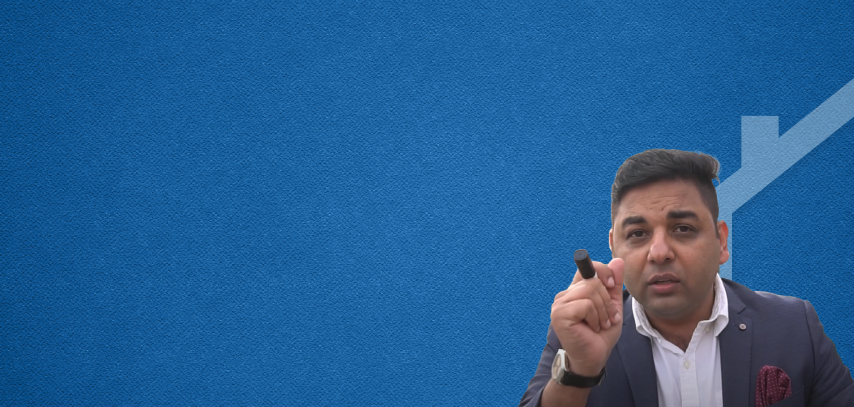 If you want to start a career in real estate, here are the 10 types of real estate to invest money in. From them, you can find which one is best for you that can bring about financial stability and freedom in your life.
Let us discuss these options in detail.
The first thing is a document. We call this a file. What is a file? A file is basically an area of the future. And in exchange for this file promise to give you a plot in a society which is about to build.
First, society must be approved, which means that the plots of land are divided. Even before they are given away, these plots must be filed. That means that plot numbers are allotted to them. And an exact location is allotted or allocated to you by a promise.
When you pay less money upfront, you can get a developer's files before development. You can pay in installments or in full. Then you wait for the developer to finish the project and send you your plot afterward. It's profitable because it's cheap but is also risky as your plot has no physical appearance at the start.
The waiting period can be very long for this, which means that you might have to wait either 10 to 15 years or 2 to 3 years as well. This depends on where you've invested.
Many people try to create fake societies and organizations and make up fictitious things in order to steal money from their victims. If you are selling a product like that, there is a chance you will be involved in fraud, and your product might not work as well.
So, you should check to ensure you're investing in a better society. This is the reason we've told you that risk is high in it. Why? Because there are no physical assets available. Such as, many societies give away their files for free. Many big societies do the same thing. So when risk is high, the return tends to be high too because you can get it for cheap.
A plot of land is already present. It is available to you. You can build a house, build anything on it. You have a surety that your plot is present here. You can check its registry, check all its documents because it's physical land.
If you buy a plot of land today and you expect that you'll earn portfolio income from the plot. You've bought a plot today. It will increase in price tomorrow. You've bought it for 1 crore today. It will be worth 2 crores tomorrow. Bought it for 50 lacs. It will be worth 1 crore. That difference of gain is called portfolio income. You can buy the plot expecting this income.
But it doesn't generate any cash flow because it's just land, not an apartment building, a house, or anything else.
The third type of property is the one that is connected with the income tax on property. This type of property brings in an income only after construction. The people, who create these properties either buy land and construct on it, or they buy plots that are under construction and then sell them again to earn their profits.
What more do people do?
Many people buy vacant land. They buy a big area and then wait for it to develop. A bridge, or a school, or a university might be developed here. Many people invest in them as well. However, this is only the hope for development. It is mostly developers who buy this kind of land that will develop a society here in the future.
Big developers buy such land. Since they've made a plan on how to develop the land, this is more suitable for them. It takes a while to wait because you don't know if it will be developed or not, if a school will be constructed here or not. That's why the wait is really long.
Single-Family Real Estate

Single-family houses can be a good investment. When you buy one, develop it, and rent it out, you can make money from it or live on your own. But single-family houses are less likely to be profitable than other kinds of property as only one family can live here and the rental income is less.
The residential property comes in two types: single-family or multi-family. In multi-family residential buildings, several families share one building. Each home is a separate unit. This type of residential property is the most profitable as it earns more rental income.
The small units in a big building are called apartments. They also give good returns. 10-12% of a good return you get from rental. And on the other side, it is getting appreciated in value. Apartments have become a great proposition as more people are making up their minds to live in apartments; also, they can be used for commercial purposes such as being rented for a film or drama shooting.
Next comes a whole category of properties: shops and stores. They're called commercial properties, or commercial real estate for short.
Commercial properties are used two ways:
you can use them to generate income from rent and appreciate their value, or

you can use them to build your shops.

Industrial Real Estate

Industrial real estate is a term used for land that can be used for industrial purposes. In most cases, this is not residential or commercial land. It is typically somewhere in between. Big industries develop there and launch their productions. Investing in such projects earns you a high income, but you also need a huge investment for this.
Non-Traditional Real Estate

Besides these properties, you should also see warehouses. You can buy non-traditional properties, like warehouses. Deviate from your usual criteria for choosing a property. Choose other types of property, too; don't limit your options. You can make good returns from the non-traditional real estate too.
Another option is agricultural land; investing in such property will benefit you more. People can make one of two choices when it comes to agricultural land:
They can offer the land up for sale on a contract, with or without an existing structure, for about fifty to sixty thousand per year.

Or, if they have the available land, they can make money by cultivating crops there.
As you can see, there are many ways to make money in real estate. We've told you about 10 of them right now. Before choosing, go through all the options and choose the option that suits you the most.