MODULE 6: Making Money in Real Estate,
Lesson 10
24 Ways to Make Money in Property
Adnan Ul Haq
Module 6:
Making Money in Real Estate
24 Ways to Make Money in Property
Adnan Ul Haq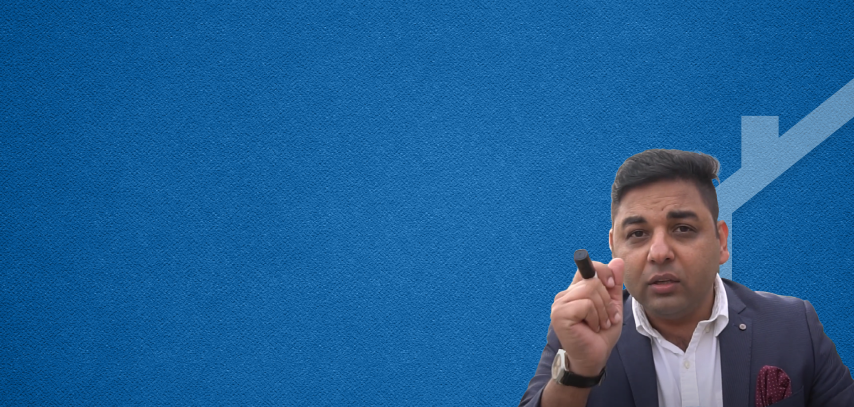 No matter what your background or experience level is, there's always room to generate income. In this blog, we'll be taking a look at some of the most lucrative ways to make money on a property.
So let's begin!
Buy Under-Construction Property
The first way to invest in real estate is by buying an under-construction project. You know it will be developed for sure, and once this happens, the price should go up even higher!
The second way is that you become an early investor and invest the money on time. By investing early, you can get a good return on your investment. You can get land for cheap, and after construction, you can earn a huge profit.
Invest in Undeveloped Area
Such an area that is not developed yet and you are expecting that there will be development in the near future, invest your money there. You will automatically get the development gain.
Make money through price appreciation. If you buy a house, an apartment, a plot, or a shop, when they are cheap, know that over the period of time, their values will appreciate. Because of inflation and because of time, the rate increases, especially the property rates. So, you can make money like this.
You can also rent the portion where you are living. You can easily live in one portion and rent the other to any family. In this way, your vacant portion becomes a source of income for you.
Rent the Vacant Rooms of Your House
If you live in a single portion but still have some rooms vacant, you can also rent them. In this way, you can earn money.
Wherever you are living, put bunk beds there and charge per bed. There are many people that can not pay for whole houses or rooms, especially students. They are ready to pay for a bed also.
Renovate your room, put some good furniture, and put it on Airbnb. You can get many renters from there.
Put Guest House on Airbnb
Make a guest house and put it up on Airbnb and Booking.com and make money through guesthouses. People often need guest houses for family trips.
You can also get paying guests. Many people keep paying guests, offer them food and other basic facilities and charge for it. People earn a lot through this.
People can make money for renting out their rooms by charging tenants different rates depending on what they want in a room. For example, some might charge more than others because it's an office space rather than just living quarters.
People convert their houses to hotel styles. In which they provide every service like a hotel and make money through it.
People flip houses. This trend is quite common in the foreign world, and people work on it full-time. They buy a house, renovate it, and resell it further. People make a lot of money through it.
People trade files. Files are a promise of future plots that are not on the ground yet. People buy and sell them and put money on their fluctuation.
People do plot flipping. They buy a plot, improve it a bit, build the boundary wall and sell them at a higher price.
People establish commission agencies and work as agents. They help people to rent out their properties or spaces, or for buying and selling their properties and make money through it.
People work as mortgage agents. People applying for mortgages often do not know about loan documentation. These agents help them with it and get their loan approved and make money through it.
People do property agreement rates. They get the deal from one place at a low price and sell the agreement at a high price. So, they did not buy the property but sold its agreement. This means no money is involved, and you earn money from the contract alone.
Become Property Consultant
People also earn by checking legal documentation of the property and by doing verification. Buyers do not know how to verify the property; you can do this for them and charge money for it. Many people are working in this field.
People provide property management. Many people live abroad or in other cities; people manage their property, repair and maintain it and collect rent on their behalf. In return, they charge 1, 2, or 3% fees on each rent collection. Many people make money like this.
Gardening Management Services
Gardening is another great option. Usually, big houses have lawns that have grass and plants. People make money by providing gardening management services.
People own the place on a rent-to-own basis. They provide the guarantee and get the place on rent to own basis. Once the amount of house is completed which is being paid as rent the tenant becomes the owner of the property.
People acquire agricultural land on rent and make money through it.
People take your lease and then sub-lease it, or they sub-rent it. The idea of sub-leasing a property is not new. In fact, people have been doing this for decades to maximize their use before they move onto another place or sell it up altogether!
Property investment is not just for the rich. If you're looking to make some extra cash and own your very own home or apartment, there are ways of doing so without breaking any sweat!
The opportunities for making money through real estate are endless. Choose any of the above points and get your chance to earn while you invest in real estate!