MODULE 1: Under Construction Projects,
Lesson 3
How to make money in under construction projects?
Adnan Ul Haq
Module 1:
Under Construction Projects
How to make money in under construction projects?
Adnan Ul Haq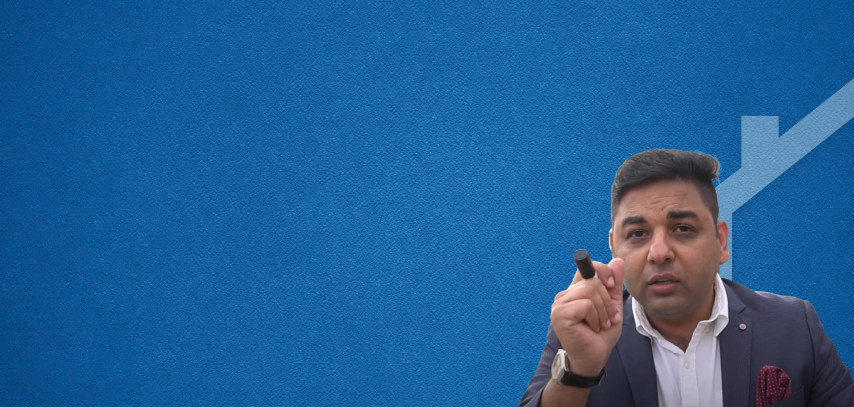 The best way to make money is when there's construction going on in real estate. You can buy land at reasonable prices and then transform it into something more valuable - like an expensive and luxurious home!
Investing in under-construction projects has many benefits, 7 major benefits among these are:
You get the property at a cheap cost. It is because when the developer begins selling the project in the beginning, he tries to get some initial buyers so he could gain some reputation and could tell the people that he has sold this much number of plots. At that time, he sells them very cheaply.
You get the under-construction property at a very low price, and you know that once it is fully developed, its price will rise automatically. This way, our stress of whether the property will go in loss is relieved.
You get development equity by investing in under-construction projects. Equity is of different kinds; one is that the property's worth increases with time as the price increase, and the second is when the property worth increases due to the development of banks, schools, and hospital around it.
Meaning if you have bought a normal house, it will increase in the normal price rate; when the property rates increase its worth would be increased.
However, if a house is in an area where no development has taken place and there are no facilities nearby, it is not worth it. But as soon as the surroundings start to develop, the house's value automatically goes up because of its location.
Therefore, you get extra money due to that development which is development equity.
The third benefit is that plazas give payment plans or installment plans to you. The benefit of an installment plan is that you get to buy at a cheap rate, and it becomes easy for you.
You know, the salaried people have less money and do not have all the amount at the same time. So it becomes easy to force save.
You get legal safety because these developers have got everything like the land's title checked and they've got all the approvals also. Otherwise, while buying a lang you may get into a legal problem. You buy a property, and someone claims it under the Haq e Shifa law, or someone sues you for mushtarqa khata or something else.
By investing in under-construction projects, you have the safety that you are the first owner of a property. So you get legally safe.
Huge Returns on Investment (ROI)
The ROI of plazas and under-construction projects is very high. So, firstly you get high returns ad secondly their rental market is also very good, compared to a house because the investment is small, but the rent on it is very good.
You have a wide choice when it comes to under-construction projects. If you want to buy a house somewhere; a person would be selling it, another person would not be selling it. But in under-construction projects, there are a lot of houses, a lot of plazas, and a lot of shops. You get an option and choose whichever you like.
You can get modifications according to yourself as the property is still developing. However, if you have bought a developed house or apartment, you can not modify it. It will remain as it is built. You will always have one issue or another with it.
But if you bought the one that you could modify, make minor changes as per your choice, you would be more than happy.
The benefits of buying a property under construction are many. Not only do you get the peace of mind that your home or any asset will be completed in due course, but it also has all the features according to you. So consider the above points and make more investments in under-construction projects.