MODULE 6: Making Money in Real Estate,
Lesson 2
9 ways to make money in Property
Adnan Ul Haq
Module 6:
Making Money in Real Estate
9 ways to make money in Property
Adnan Ul Haq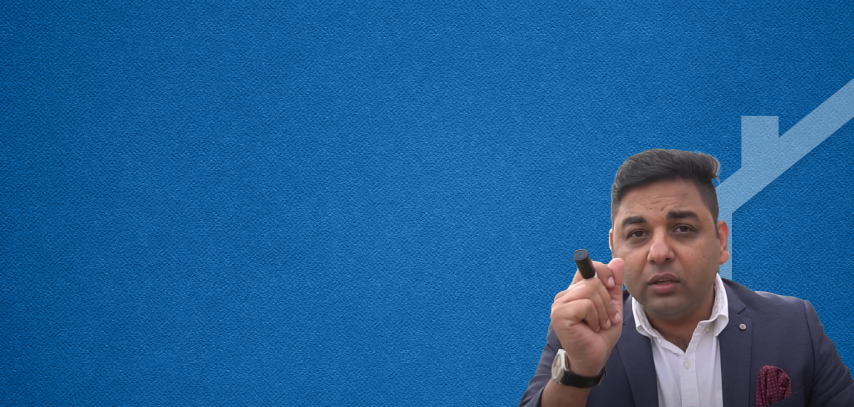 The real estate market is on an upswing, and it's never been more important to be ready with your stack of cash. You can make a lot of money by investing in real estate. All it takes is practicing even just one way from these, and you'll be on your way to success!
Follow these 9 easy tips for making money in this competitive field.
House Flipping is a great way to make some serious cash. All you need are two things:
The ability to buy houses at lower prices

Selling them when their values increase over time, pocketing all that extra cash in profit!
For example, if you buy a house of PKR 1 crore and spend some money on its renovation and decoration and sell it at PKR 3 crores, this is house flipping.
Most people in foreign states do this for a living. They buy houses at lower prices and then they try selling them at a higher price than what was bought.
The second way to make money through real estate investment is by purchasing rentable properties and earning monthly rents. This can be of many forms. You can make a single-storey house and rent it, or you can make multiple storey house and rent it to multiple families for better cash flow.
Another way of earning money is through capital gains. People search for lucrative property options by checking the specifications of the property like its location, area, etc. Then they invest in such properties and wait for their prices to appreciate over time. When the prices increase, they sell these properties through which they earn capital gains.
The fourth way of earning money is wholesale. In this method, people buy property at a wholesale rate. For instance, when a housing society is launched and isn't developed yet, you buy a plot, thereby keeping in view the future development prospects. You then sell the plot when the price has appreciated well enough.
Other examples include buying a shop at a wholesale rate in a plaza that hasn't been built completely. This is a preferred method for earning profits by people, however, it is also dependent on the type of property that you invest in.
In foreign countries you can buy a property through several different methods. One way is by signing an agreement to sell with the original seller and then looking for someone who wants to buy that house. As soon as you get a buyer, you transfer the property directly to them and earn commission through it.
However, here you need to keep in view that you should also have the total amount of the property with you, in case you are unable to find a buyer or there are other issues. Although if you have invested in an optimum property with good specifications, you are most likely to find a buyer. But, it is better to be safe.
People are turning to renovation companies in order to make money off of selling their worn-out houses. They invest resources into restoring the home and then sell it at an increased price that covers both your cost and also gets you a huge profit.
People also earn money by construction. This is done in two ways.
One is that investors buy a plot and construct a building or a house on it and then sell it with a greater profit margin.

The other way is that investors buy an already under construction site, complete its construction and then sell it at a higher price.

Agency
There are many real estate agencies in this country, and they all want to get your business. Some offer better prices than others. So it's important for you to know what kind of service each one offers before making any decisions about investment.
The common way of earning money is through earning a commission. This commission can be earned through facilitating people to rent out a space or getting a space for rent. The same goes with buying and selling properties and earning commission through them.
The real estate sector offers plenty of financial opportunities for those looking to make some extra cash. These were the 9 ways through which you can earn money in the real estate sector in less time.