MODULE 4: Real Estate Strategies,
Lesson 3
5 Exit Strategies in Real Estate
Adnan Ul Haq
Module 4:
Real Estate Strategies
5 Exit Strategies in Real Estate
Adnan Ul Haq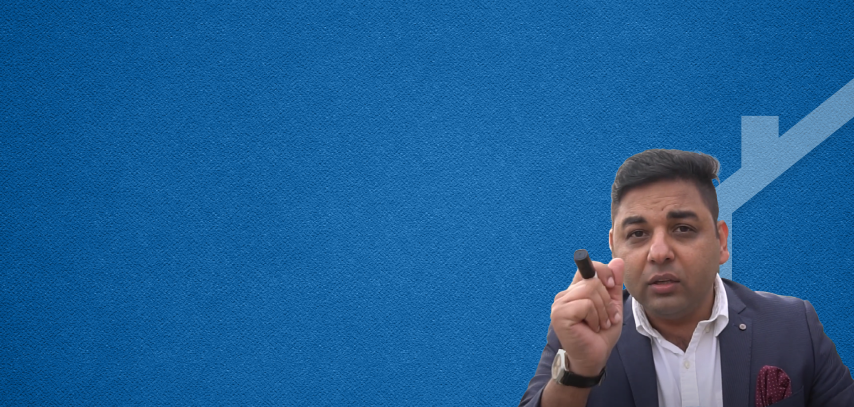 The best investments are those that have a clear exit strategy. This does not just apply to a property. Whenever you make any investment, you should have an end date in mind. An exit strategy will not only ensure that your funds are used wisely but will allow more careful planning and decision-making when proceeding with projects.
Following are the 5 exit strategies commonly used for real estate investments:
Selling at the Right Time
The market is always changing, and there are many ways to take advantage of it. One way is by selling your product at a high price now rather than waiting for an opportunity where you think the value will be higher in the future.
For example, you bought a house for PKR 1.5 crores, and after some time, you are getting an amount of PKR 2 crores for the same house, then you should sell it. If you wait for a higher price, maybe the prices will start to decrease, and you might have to sell it at a loss.
If you're not a fan of selling, then Vendor Take Back is perfect for your business. It will allow potential customers to purchase from someone they know and trust without any pressure or sales tactics.
As a property owner, you have the opportunity to offer your properties at lower interest rates by financing them yourself. This process is known as "Vendor Take Back" or VTB for short. So, instead of relying on banks who often charge too much, you can easily rely on vendors.
The benefits of this strategy are two-fold. First, the buyer finds a cheaper fund, and second, you're able to sell your property at an excellent rate!
The property is being rented with an option to buy. The owner will get some downpayment from you, and the rest amount you will pay as rent, and after 20 years, you get the ownership of the house when the payment is completed.
If the tenant doesn't fulfill his/her payment in 20 years, then there are terms and conditions for it that are beforehand decided between both parties. This is rent to buy strategy.
The fourth exit strategy is that usually, people buy for their children so they can transfer it to the next generation. However, there are other intentions behind this purchase too.
Some may have an end goal in mind, while others just want ongoing returns on investment. Whichever your intention might be, make sure you clarify beforehand because if not, things could get legally tricky when dealing with inheritance tax later on.
The homeowners may face two scenarios:
They can sell the property at a loss,

They can invest in another opportunity that offers higher returns.
The owner takes the property to the bank and gets it refinanced. On the basis of this refinance, the bank gives 80 to 90 lacs on that 1 crore worth property. The owner then starts paying installments for that refinancing.
The house owner then takes the money they get and invests it in some other under-construction project where a high rate of return is expected. This is how they keep making money. Meaning that the previous property is still theirs while they're paying installments and collecting rent. And on the other side, they buy another property as well.
You can use these same five strategies to make money, but you should know that it will take a little more effort. You can choose any strategy according to your asset and the market conditions.