MODULE 6: Making Money in Real Estate,
Lesson 1
Should Job Holders Invest in Property?
Adnan Ul Haq
Module 6:
Making Money in Real Estate
Should Job Holders Invest in Property?
Adnan Ul Haq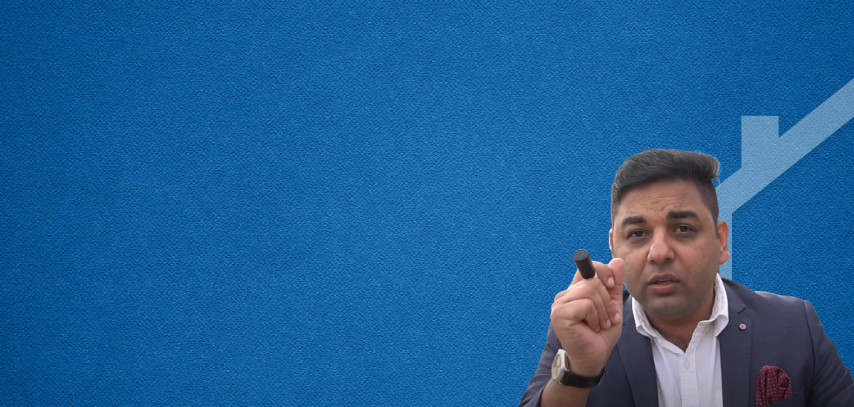 Investing in real estate is one of the best investments you can make, and it has many benefits. Furthermore, your employer will also not mind if you make an investment in property, as opposed to investing in a side business.
Following are the reasons that support why job holders should invest in property rather than other businesses.
Easy Process
If you are looking for an easy way to build wealth, then this is it. You don't have to do anything, just buy a property and relax. Make sure you have bought a property that has a good rental income. In this way, you have generated a source of passive income with your fixed income.
No Time Constraint
There are no time constraints when it comes to investing in real estate. You can buy a plot, or an apartment, or a shop, or anything else whenever you want. You just need to search according to your requirements and buy the property that suits you the best.
Comparatively, if you work on your business, your employer will not like it. Secondly, you will have to invest time in it. This is the beauty of real estate that you do not need to invest a lot of time in it.
Forced Saving
The biggest issue for most people is that all their money is spent on paying monthly bills by the 20th of every month.
If you have bought a property in installments, then it's better to automate every month's installment through your salary. As soon as a salary comes into your account, it is automatically deducted; this is forced saving.
Happy Employer
Your employer will also be happy if you invest in real estate. This is because your wealth will start increasing, and you will not have to cut off your office hours to spare time for your investment. Conversely, if you invest in a business, it requires a lot of time and attention. You will not be able to make your boss happy and won't be focused properly on business also.
Installment
Installment plans are a great way to purchase the property if you're salaried. With these types of loans, the amount that needs paying back doesn't accumulate until it's due. This means people can easily afford their monthly installments without having too many liabilities piled at once waiting for payment.
It also works well because societies often offer houses and apartments on installment plans. This option is easier in comparison to paying a whole amount at once.
Silent Wealth Building
Through real estate, you get rich silently and secretively. You don't have to do anything, and the property compounds its worth on its own, the rental value increases automatically, and you have limited stress. A salaried person is often very tired and exhausted by the end of the day. So, real estate is an easy option.
Avoid Lending Money
No one comes to borrow money from you because if someone does, they can see that your mortgage is being taken care of. You can also excuse them by showing your installment and saying sorry that you can not lend them the money.
Early Retirement
You can retire from your job early and enjoy a comfortable living because you have built or bought 3-4 properties. The return on investment will increase gradually, which means that if at first PKR 1 lac rental was being received by you, after some time, it will become PKR 2 Lac. This creates a long-term income avenue for you.
Capital Gain
Investment in property is a capital gain. This means your property is appreciated regularly. If you have bought a plot for PKR 1 crore, it will increase in value from 1 crore to 2 crores and from 2 crores to 3 crores over a period of time.
Passive Income
If you're looking for a surefire way to make your monthly paycheck more substantial, then passive income is exactly what you need. Invest in real estate and get paid every month. Your monthly rental income is also not affected by inflation; instead, if inflation increases, your rental income also increases.
Mortgage
Employed people have an advantage over self-employed because they have a fixed salary, which means the bank will consider their running income when considering whether or not to approve loans. So a salaried person can easily get a mortgage or loan approved.
Risk
The real estate market is not as risky and volatile compared to other industries. There are fewer issues in this sector, making it an attractive investment for those who want their money invested with minimal risk factors involved. Also, no one can steal your real estate asset, so there is no such risk involved.
Safe Play
Investing in real estate is a safe play. You do your due diligence and make sure that the investment will be profitable before you commit, ensuring long-term safety for yourself!
Hedge Inflation
As governments print money, your property's value will increase. It hedges inflation quite well and protects you from the economic fluctuations that come with it. If you own any property and it is rented as well, then as the inflation increases, your rental income will also increase. This means you are in safe hands by investing in real estate.
Generational Wealth
Your generational wealth is transferred. Once you make the property, it will be transferred to your kids and grandkids so that they can enjoy its benefits as well. Your great-grandchildren might even be able to tell stories about how their grandfather worked for them instead of just getting a paycheck from some employer.
Real estate is one of the most secure investments you can make because it offers a guaranteed return on your money. If steady jobs and good pay don't sound like something worth striving for, then you should take advantage by investing in property.