MODULE 1: Under Construction Projects,
Lesson 4
Get 4 types of gains with under construction projects
Adnan Ul Haq
Module 1:
Under Construction Projects
Get 4 types of gains with under construction projects
Adnan Ul Haq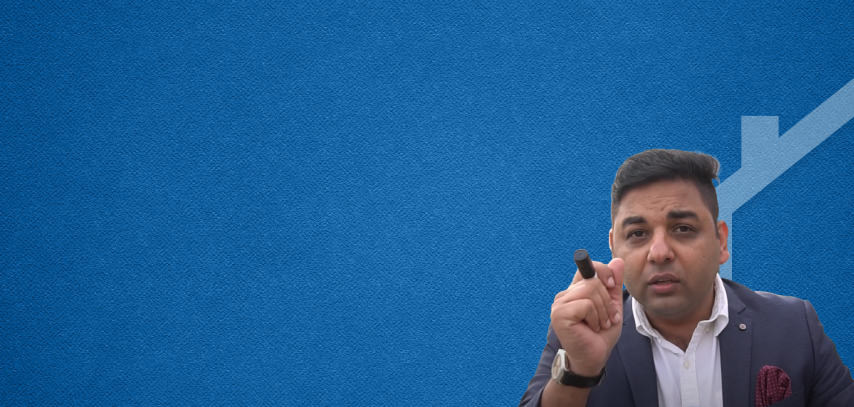 Instead of investing in a business, why not invest in something that will grow over time? There are four types of asset classes, and the best mainstream choice is property.
Investing in property is a great way to build your wealth. The best under-construction projects are those that offer the highest return on investment. Since it is under construction, you get four types of gains.
Following are the four types of gain:
The value of a property appreciates as demand and supply increase. The more the people want to buy the property, or in other words, that there's an increased need for it, the higher the prices will be.
Money doesn't last forever, so it's important to appreciate the value of your money by investing in something that will increase its worth. The property is valuable because you can always sell them for more than what they were purchased!
If you want to increase your wealth, one way is through earning passive income. Passive properties often have a higher ROI because they generate revenue without much input from owners. The owners just rent out space and get a monthly cash flow.
This will not only help pay off property costs but also add extra cash flow, which can be reinvested into other lucrative opportunities!
When land is under-developed but is in a good location, its price value is lower as compared to when it is fully developed. When a big developer comes and builds shops or apartments on an under-developed land, then the value of the land goes up because it is now developed.
You can get these four types of gains from an under-construction project, but only a few of them from a developed property. Now, it depends on you how many types of gain you want.
In an old developed house, there may be some thing missing in the record, and you may not know about all the previous owners. But in a new apartment, you have more options. You can paint the walls and set new tiles for the bathroom to make it look how you want it to look. Also, there are fewer legal issues with a new apartment. Plus, you get great ROI as well.
The market in this city has been crazy!
For example, people once bought an apartment at Centaurus for PKR 2-2.5 crore and are now receiving a rental income of PKR 4 lacs per month. However, if you want the same apartment now, you will have to pay between PKR 6-7 crores.
Buying a new property is the best way to make sure you get your money back quickly. Old buildings take decades before they start seeing any profit, but with newer construction projects, there's no waiting around!
So invest in new or under construction projects if you want to make money fast.