MODULE 1: Under Construction Projects,
Lesson 2
9 rules to make money in an under construction project
Adnan Ul Haq
Module 1:
Under Construction Projects
9 rules to make money in an under construction project
Adnan Ul Haq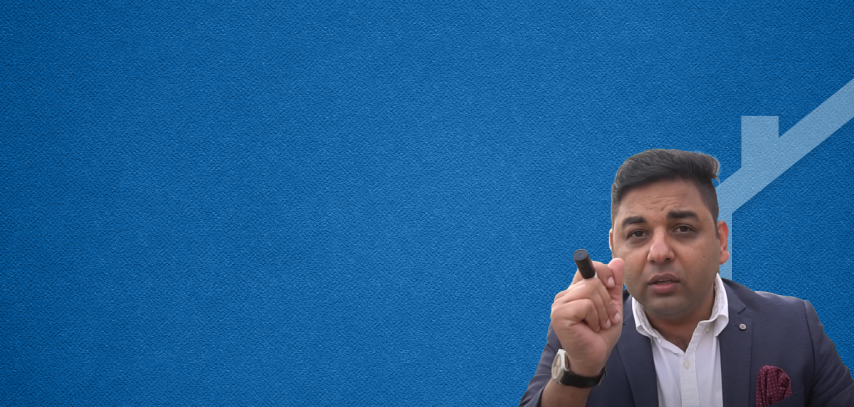 Investing in a property under construction is the best and most profitable option. The benefits of investing early are that you know prices will increase after completion, which gives you an edge over other investors who don't have this knowledge!
There are nine rules for investing successfully. Follow them to reap rich rewards from your hard work.
Track Record of Developer
The first thing is to check the track record of the developer. Check for the following questions:
The projects that he was previously involved with, how well did he work on it?

How was his performance on them?

What returns did people get on them?

What kind of material has he used in it?

How swiftly did he deliver?
If he did deliver on time, has a good track record, and the answers to these questions are positive, you should then invest in his project.
To ensure that the property is legally structured and transferred in an owner's name, you need to do some audits.
A legal structure can be important when selling properties because if there are problems, then investors might not invest in society.
Verify Rental Value of an Area
Verify the rental value the developer is telling you. How will it be verified? Firstly, you can ask about the rental rate of the location.
Secondly, reach out and talk to the owners of the previous projects and ask them about the rental amount they are getting and are told by the developer. From there, you will know how much rental value you will get on your investment.
Conduct Project Site Audit
The fourth thing you must do is audit the project site. Whether there is any development on the project site, or is he selling the files only?
Check the progress and development of the project. At what speed is the work progressing? Through these, you will know when your project will be completed in which you have invested.
Evaluate Developers' Work
The fifth point is you must evaluate its work-in-progress. What kind of building material did a developer use previously? Whether the building material was good or not? By this, you will know how a developer completed the construction of the previous project.
You need to know this because he will be using the same material when developing your under-construction project. If the material of his previous project was of low quality, then it means your construction will also have low-quality material. Make sure to ensure better quality material.
Check Government Approval
The sixth thing is to check its approval. Has he acquired approval from proper government authorities? Development authorities are different in Islamabad, Lahore, and other cities. Wherever you are, ask the person to show you the property's approval documents with proper government stamps before buying.
Conduct Comparative Analysis
You must do a comparative analysis. In a comparative analysis, compare an apple to an apple, not an apple to an orange. Meaning you should compare similar properties in the area. What rental value do they have? What features or facilities do they have?
By this, you will have an idea about the right price of a property and the actual return on investment.
Meet the people who had invested with the same developer in previous projects and get feedbacks from them. Did the developer bother them afterward? Or has he charged any escalation charges? Has he delayed the project delivery? All these things tell a lot about the developer.
Ensure Projects' Timeline
Check the timeline of the project. Has he delivered the previous project on time? Is he following the project's timeline till now? Or is there a delay in delivering it?
By these things, you will know whether a certain under-construction project is good or not. Do your due diligence properly before investing in under-construction projects, then you will never face a loss.
These points will help ensure that your investment goes smoothly and there's no huge risk involved with the project! Once again, we repeat, do your due diligence to reap better profits.