MODULE 6: Making Money in Real Estate,
Lesson 8
9 Secrets to Become a Top Investor
Adnan Ul Haq
Module 6:
Making Money in Real Estate
9 Secrets to Become a Top Investor
Adnan Ul Haq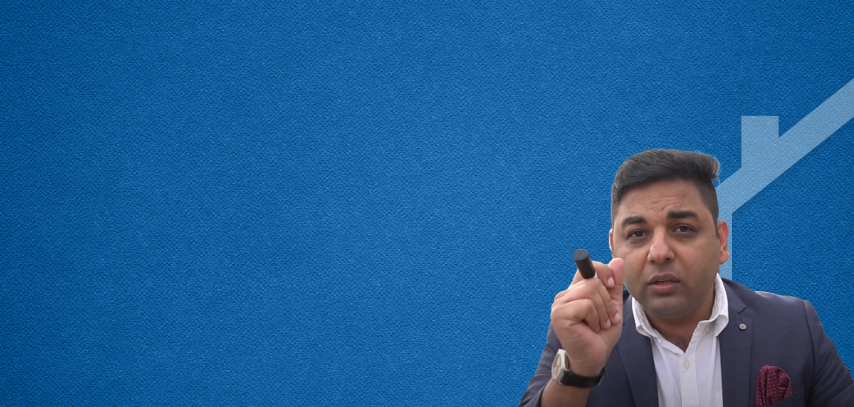 The first step of becoming a successful investor is knowing what you are looking for. You should have an idea of the type of property that appeals to people the most.
If you do not have an idea already about how you can become a top investor, then you must look at the following options. These will help you surely.
Look at Deal, not the Money!
If the deal as a whole is good and lucrative, then you will automatically earn good money from it. However, if you go for a bad deal, for instance, you buy a property at a bad location, it can not be changed.
In a low-income area, the prices of properties appreciate extremely slowly.
On the other hand, if you buy a good property at a good location with ideal construction, its value will automatically increase. So, keep in view the deal as a whole first, then think about the money.
The location of your property is fundamentally important. You can improve a property by constructing it or renovating it, but you can not pick the whole house up and transfer it to another location.
You can't change the location of the property. If you buy a property in a bad area with problematic neighborhoods, bad approaches, or low walk scores, the value of your property will increase extremely slowly.
The more the number of units a house has, the more perfect it is for investment. For instance, you live in one portion, and the other two portions are vacant, so you can rent them to get a good cash flow.
Similarly, the return rate, which includes the rent, cash flow, or any other passive income from the property, is higher for an apartment or an apartment complex as compared to a house.
This means that it is very important to do an audit of the property or the deal that you have signed up for. This audit is done in two ways. First is the audit of the documents. This means you need to verify the property title, the owner, the figures associated with the property, the terms and conditions of the agreement, dates, etc.
The second is the audit of the property itself. This includes checking the location of the property, its walk score, its construction, etc. Both these types of audits are absolutely necessary for any deal.
You need to do this audit prior to deal closure and after it as well.
Keep in view that the profit is always made on buying, not on selling.
You should buy a property at as low a rate as possible because that is what determines your profit ultimately. If you have bought a property at the right time, at a good rate, after proper negotiation, then you are sure to generate profits.
Don't get scared from the numbers associated with the property; instead, try to understand them. These are very simple things that are to be remembered by you. Its tax rate, commission percentage, rental margin, cap rate, etc.
The cap rate is when the net income from the property excluding the expenses is divided by the purchase price. The percentage generated resultantly is called the cap rate.
These are very small and simple calculations - don't shy away from them!
These very numbers generate your profit because if you have bought a property at a good rate at the right time, only then will you be able to sell it at a good rate as well.
Analyze the rental margin of the property that you are buying. See if there are certain things that can be improved in a property to increase its rental gain. Check if you can buy an under-rent property and improve it in certain ways to increase its rent.
An under-rent property is the one whose rent is lesser as compared to other properties in a similar market. For instance, you can add better flooring, get some renovations, add some construction features, etc. So, you should buy a property where there are chances of rent improvement.
The next thing that you need to see is whether you can improve a property itself and increase its value. There are many houses which are not constructed properly, so there are chances of improvement in that property. If you renovate such a property, you can increase its value.
Sometimes, a property is being sold at a lesser rate in a very good location just because it is not constructed properly.
For instance, for a property whose original value is PKR 2 crore, you get it at PKR 1 crore. You can spend PKR 20 or 30 lac on its renovation and can sell it at PKR 2 or 2.5 crores easily. So, this is called immediate profit.
Moreover, if before the deal you can point out the issues in the construction or the property, it helps you during the negotiation as well. You can tell the seller about the issues and negotiate for a lower price.
If a property is not generating a stable cash flow, then it does not offer you any profitability. You don't know how the market is going to be 5 or 10 years down the line, but you do know how much its rent is going to be or how much its cash flow is going to be. So, you should buy a property that generates a stable cash flow.
For instance, there are many apartment complexes and multi-family buildings which offer a better cash flow. So, if you look at the cash flow while buying a property, it will generate you profits in the long term always.
Investors who are successful don't just have one or two good strategies; they implement all these 9 different schemes that make a huge difference.
These small changes can add up over time and give you the edge in investing!