MODULE 1: Under Construction Projects,
Lesson 1
Why invest in an Under Construction Project?
Adnan Ul Haq
Module 1:
Under Construction Projects
Why invest in an Under Construction Project?
Adnan Ul Haq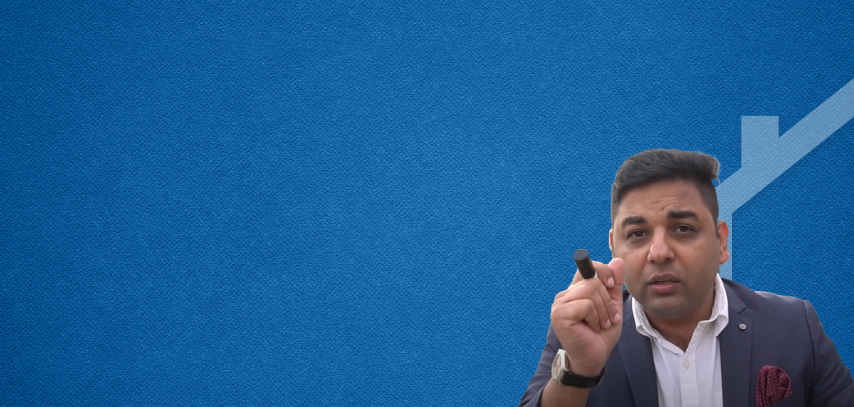 A great way to invest your money is by opting for under-construction projects. These types of investments can be lucrative, and there's always a chance of an exponential increase in their value over time.
Here are some of the reasons why we should invest in under-construction projects:
Prices Go Up Fast
When you invest in an under-construction project with a credible investor, your investment goes up really fast.
What happens at first is that because the developer has not completed his work yet, and there are no buyers or renters, everything costs less until they complete it. However, once they are near the completion phase or some of their units are sold, the prices shoot up instantly.
For example, if a developer's inventory is running low, he will increase the price of his remaining units. This happens because as soon as he sells 15-20% of it, he needs to make up for the losses from previous sales.
Sudden price appreciation can often happen in real estate investments!
Sell Real Estate Cheap in the Start
In the start, the developer sells the property at a low price. This is to get the attention of more and more investors to invest in their society. For this purpose, they also offer discounts and promotional prices for a limited time.
Once people start investing in their society, the developers suddenly start increasing the prices as he has built up the confidence of the people now.
Look For a Reliable Developer
Looking for a developer to work on your next project? Make sure you look at all the projects that they have constructed in the past, check their website, and read the reviews. Always be cautious about investing money with people who are unknown or unreliable because there is no way that an investor would want his/her funds lost due to lack of negligence.
Good developers have built people's trust in them. At the start, they offer promotional prices, but as the other development projects start building in society, they increase the prices of plots.
The basic principle of demand and supply governs the prices of the properties. If there are more homes available for sale than buyers, then the price goes down, and when the homes are fewer and buyers are more, the price increases.
There is no need to worry about your funds being tied up in properties that are not finished. In fact, investing during this period can provide for some great opportunities and give you an advantage over other investors who might be waiting for complete development.