MODULE 5: Real Estate Types and Valuation,
Lesson 1
Plot VS Cashflow
Adnan Ul Haq
Module 5:
Real Estate Types and Valuation
Plot VS Cashflow
Adnan Ul Haq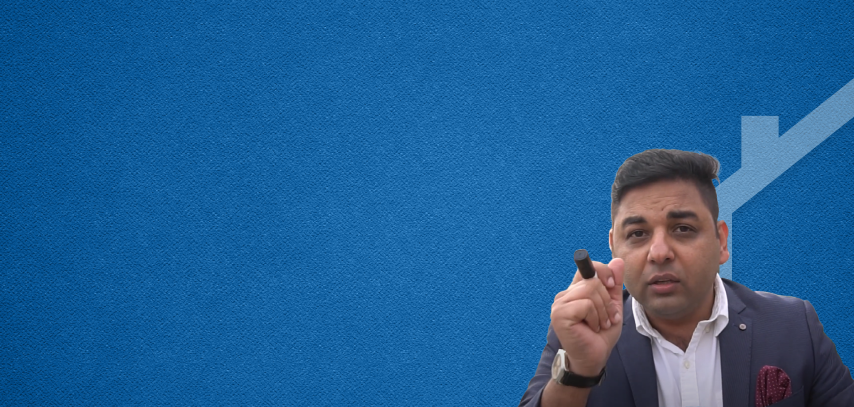 A cash flow generating property is more profitable because it makes you more money. Our main purpose during investment isn't just to generate profits but also to reduce our losses. This ultimately regulates how much wealth we make.
So let us begin with the comparison of a plot and a cash flow property and see which is more beneficial to buy.
The first thing to consider when investing in real estate is your objective. You may be looking for long-term wealth or short-term financial gain. If you are looking for a long-term gain, then you should invest in a plot.
If you have short-term goals and you want immediate cash flow, then consider investing in an apartment, shop, or house. Investing in an apartment or house means that you get appreciation and cash flow right away.
Do you need portfolio income? Portfolio income is generated through price appreciation, For example, if you buy a plot of land for PKR 1 crore and sell it for PKR 2 crores, the profit of PKR 1 crore is portfolio income.
The portfolio income incase of a plot is better than a house, but in most cases, it depends on the location and development around the plot.
The more property you have, the higher your passive income will be. Invest in residential properties such as flats and houses to make money from renting them out. This is because these holdings provide steady streams of revenue that can last years without any significant fluctuations.
New investors or buyers sometimes pay more than the actual price. This happens when they just invest without any research and market analysis.
Tenants pay more means that if a person rented a house for PKR 50,000, it is understood that after a year he has to increase the rent by a decided ratio. So their rent may increase up to 60,000.
No Repair and Maintenance Expense
A plot has no repair and maintenance expenses. While in the case of a house, you have to bear maintenance and repair expenses.
In Pakistan, we have a serious problem of land or property confiscation. People take any plot they find empty and put it into their own possession without any permission.
Qabza Not Easy

with Houses
It is not easy to confiscate a house because tenants are already in place, making it difficult to seize their homes.
Chances of Investment Recovery
Your money is tied up when you invest in an area with no development. But when investing in apartments or multi-residencies, you get regular cash flows, so your investment recovers in the form of rental. It is not as risky as investing in a property with no regular cash flows.
You don't have to do any renovations on a plot, but you will need to repair a lot of things in a house.
Your requirements will differ when buying a plot, house, or flat. You may have different needs and preferenfes while investing, so it's important to consider those before making any decisions about your purchase!