MODULE 3: Real Estate Fundamentals and Rules,
Lesson 2
How the price of property increases?
Adnan Ul Haq
Module 3:
Real Estate Fundamentals and Rules
How the price of property increases?
Adnan Ul Haq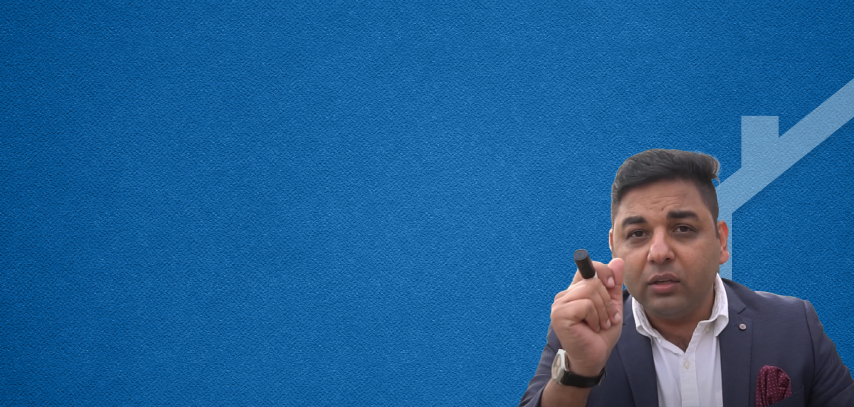 Have you ever wondered why real estate prices go up or down? Many factors can affect the prices of a piece of property, and it's not always easy to predict how the market will fluctuate. In this blog post, we'll explore some of the reasons why the prices of property increase.
The main reason behind the increase in prices is the higher demand for properties. When covid 19 occurred, the international governments offered financial assistance to overseas Pakistani residents. As a result, the overseas Pakistanis sent money to Pakistan and invested in the real estate market.
When investors buy properties, the demand for that specific property is high, which causes its price to go up. It is one of the main reasons why demand exists and the prices increase.
The market in some areas can be very tight and hard to come by. This is especially true if there are only 10 marla plots available, which means that the price for each one will increase quickly when they become available as everyone wants to get a plot there. So when supply is limited, the price and demand increase.
Mortgage rates are one of the most important factors when it comes to buying a property. If you can find an offer from your local bank with low-interest rates, many people will be willing and able to buy their house easily.
Property cycles are not as regular and consistent year to year. This means that while there may be a pause in the market, prices can still fall or stagnate before starting their rise again with more momentum than ever before.
When you buy a property, it's important to keep an eye on the inflation rate. If prices are going up in your area, then they will likely continue doing so.
The government is responsible for developing new cities, and this process increases property prices due to the availability of electricity, gas, or other facilities. Decisions made by governments can affect real estate values such as tax rates, cap rates, etc.
The private development of property depends on the construction or addition of an existing building nearby. For example, if there's a big hospital project in progress, prices will go up for all nearby properties because they're related.
We all know how the price trends in a housing society work. When the developers make a new announcement that we're building a new hospital, property prices increase. Similarly, when there's bad news about plots or some case is going on in court, the prices drop significantly and then increase again as the case gets cleared.
The three stages of a property are when it is balloting, when it is in possession, and when it is just filed. You can make an investment at any stage you feel comfortable with, but keep in mind that prices are likely to go up as new news about real estate comes out. So stay up to date on the latest news if you're interested in investing in property.
In investors' price actions, the investor buys a lot, and then prices increase or decrease. This is because rich people take action that can change prices over time. So, it's important to know which big investors will take action to trade accordingly with their moves to avoid missing any opportunities.
Market manipulations are a big deal. The dealers and investors manipulate the markets, which means they can increase or decrease prices by selling or buying with each other.
Currency printing is the leading cause of real estate price fluctuations. When there's a large number of banknotes printed, money in circulation decreases, and this causes an increase in property values.
The government has a lot to do with the real estate market and price trends. The budget they propose will either increase or decrease property rates.
We all know that global events can greatly impact our property prices. For example, property prices were affected when the COVID 19 pandemic occurred. There are many overseas Pakistani investors. But their financial situation and investment decisions might change things for people who want to buy or sell the property after certain global events.
There is always the risk of a strike regarding real estate. A country's law and order situation can greatly affect how much property the will cost for both buyers and sellers, so you need to be mindful of these situations. Also, a persistent strike at a location can affect the price trends there.
The government has a lot in store for your business if you're looking to invest or expand. New policies and laws provide benefits such as reduced taxes on property investments, more industrial zones, etc. These government plans are beneficial for your wealthy business.
The property market is not a stagnant place. It changes with time and is influenced by various sources, such as business tycoons who may buy up properties for themselves or sell off their own companies' shares at the wrong moment.
These things can have huge effects on property prices across the country. Therefore, understanding the players that influence property prices is important for anyone buying or selling a property.
The rich society impacts your house price greatly. If there's no one around to take over these properties, they'll be left idle, which causes their values to drop significantly due to the lack of traffic from buyers. However, if your property is linked with a big project like DHA, the price significantly increases.
Investing wisely is the key to financial success. You can't always control every factor that influences your cost, but by keeping these things in mind and investing carefully, you'll be able to make more lucrative investments.